The New York City subway system is the largest of its kind in the entire world. With 472 operational stations, the underground trains provided nearly two billion rides in 2017 alone. So suffice it to say: the subways can get pretty complicated. Cabs are expensive and usually slower due to traffic, so whether you're a local or just visiting, you'll likely have to traipse down the concrete subway stairs at some point. But before you descend into the bowels of America's largest city, here are some tips for beginners.
Finding your station.
There are a total of 36 different subway lines shuttling passengers across Manhattan, Queens, Brooklyn, and the Bronx. As the name suggests, most subways operate below ground. However, there are a few lines which travel above. Nonetheless, odds are you will be going underground. The key is to look at the signs above each station, indicating which subway lines it services and the direction each train is headed.
Note: subway lines are either numbers or letters.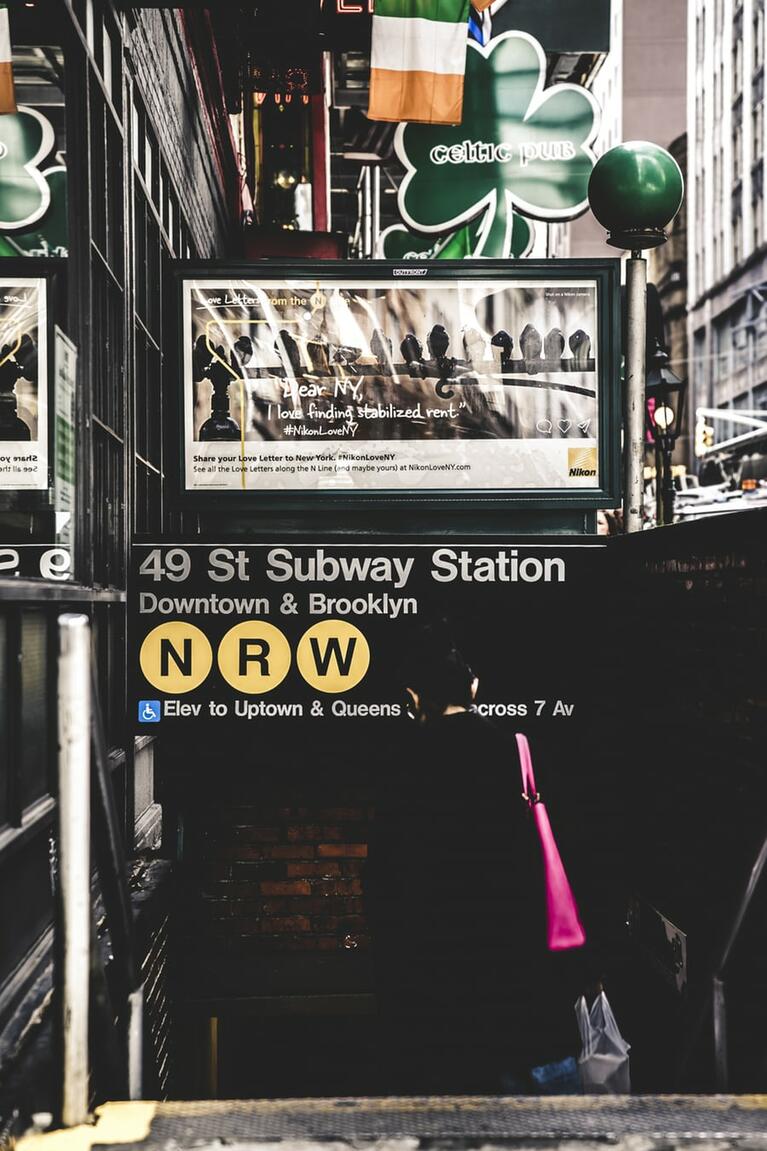 Usually, there are two entrances on either side of the same street. Each entrance puts you on a different track. It's important to know which direction you want to go and to enter that entrance accordingly, because not every station allows passengers to which sides of the tracks without incurring additional fees.
If you do board a train headed in the opposite direction, don't freak out. Get off at the next stop, walk up to street level, cross the street, and switch routes. It happens to the best of us.
How much does it cost?
As of Fall 2019, one ride costs $2.75 USD. Every time you enter a subway station you have to swipe your ticket (MetroCard) to access the train tracks. You can purchase a ticket at the automated vendors or by talking with the teller at a booth. MetroCards hold either a finite amount of credit or you can buy an unlimited week/month pass. Every rider needs their own individual MetroCard. (Babies do not require a separate MetroCard.)
If this is your first time visiting NYC, I suggest getting a 7-day unlimited MetroCard. It only costs $32 USD and allows you room to make directional errors without incurring additional costs. Plus you will find yourself using the subway several times a day, and at $2.75 per ride, that will add up to the cost of an unlimited MetroCard quickly. Cut your losses!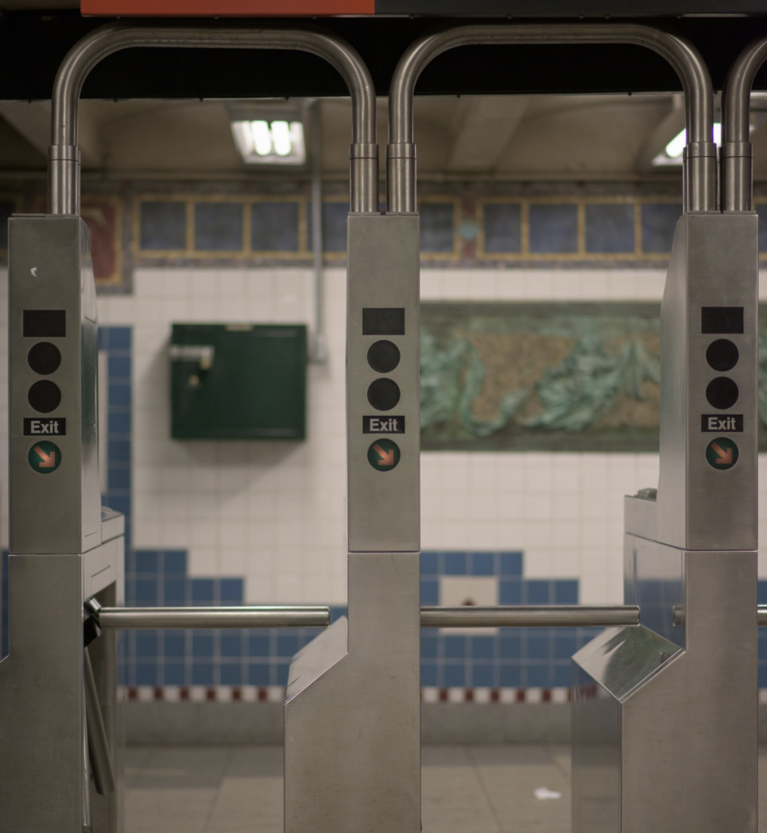 Note: Unlimited MetroCards can only be swiped every 15 minutes. Don't think you can buy one and use it for your entire family. Good idea, but the Metropolitan Transit Authority already thought of that. Sorry!
How do I know when to get off?
Newer subways will have light-up graphics indicate which stop along the route you're on. However, older trains will not. Don't worry, the conductor will always announce which stop you're arriving at and which stop is next. If you don't understand them or miss the announcement, you can look out the window and see signs for which station the train has just pulled into. There will be several. Additionally, there are maps of the entire subway system in each train car.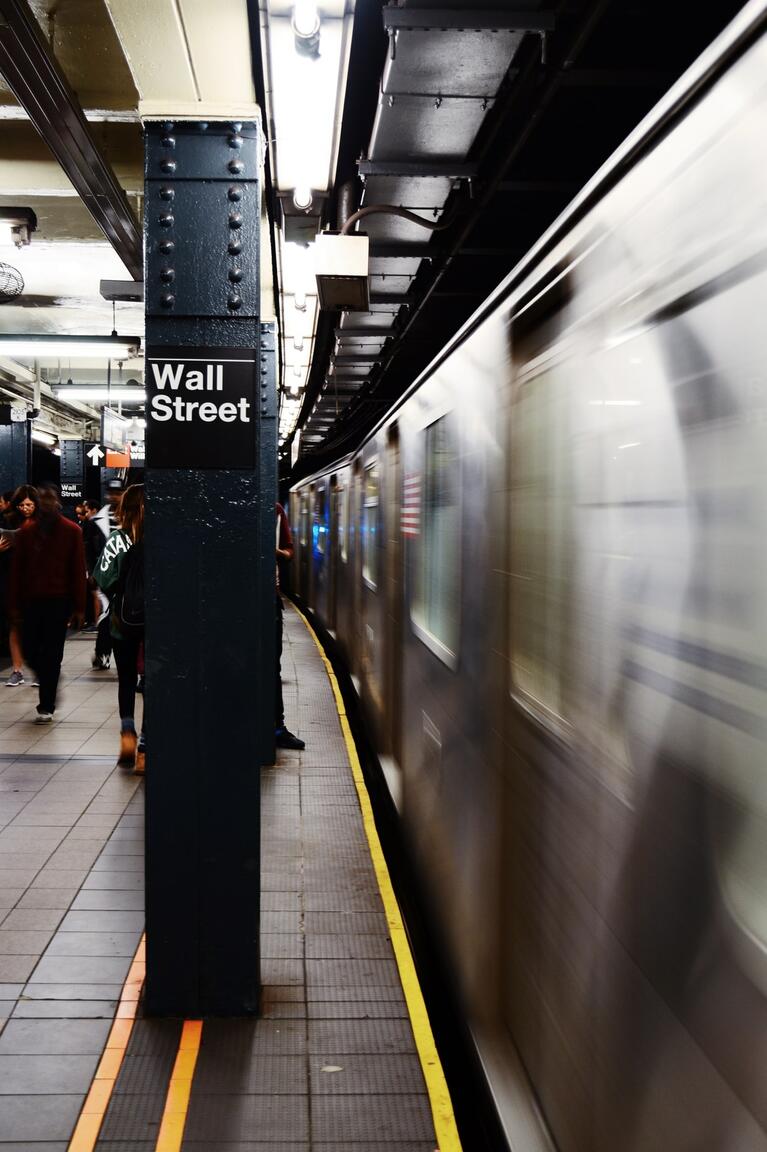 Does the subway stop running?
The NYC subways and busses operate 24 hours. However, early in the AM, they do run less frequently.
Is it safe?
Yes. The New York City subway system is relatively safe. A good thing about "the city that never sleeps" is that, at almost any given time, there will be other passengers riding with you.
Note: homeless men and women often sleep on the subways late at night. They usually shouldn't bother you, but if you see a train car that has just one person in it -- it's best to get onto another car.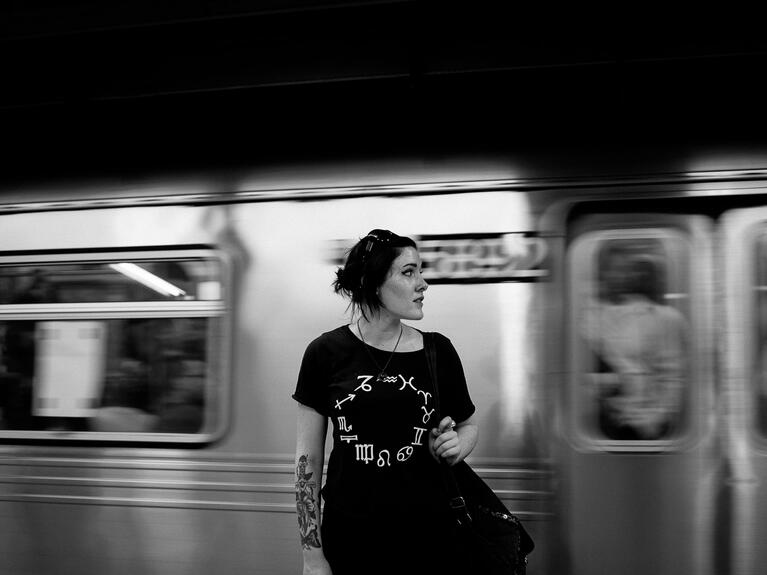 Are there bathrooms?
There are no bathrooms on subway trains or in the station. Be sure you've gone before you embark on your journey.
Are pets allowed?
According to the MTA website, small pets are allowed, but must be in a bag or carrier. However, Service dogs are allowed to ride with passengers.
How timely are the trains?
Different subway lines run at different rates of frequency. Delays and reroutes are common, unfortunately. Add an extra twenty minutes to your travel time to account for any public transit mishaps.
Additional rider tips:
When you are about to enter a subway car, like an elevator, let the people who are already on the train get off before you enter.
On station staircases, bear right.
It's not uncommon to see subway performers, both on the platform and train itself. If you hear someone shout, "Showtime, showtime!" It's an indicator they're about to perform, and you should step to the side of the subway car.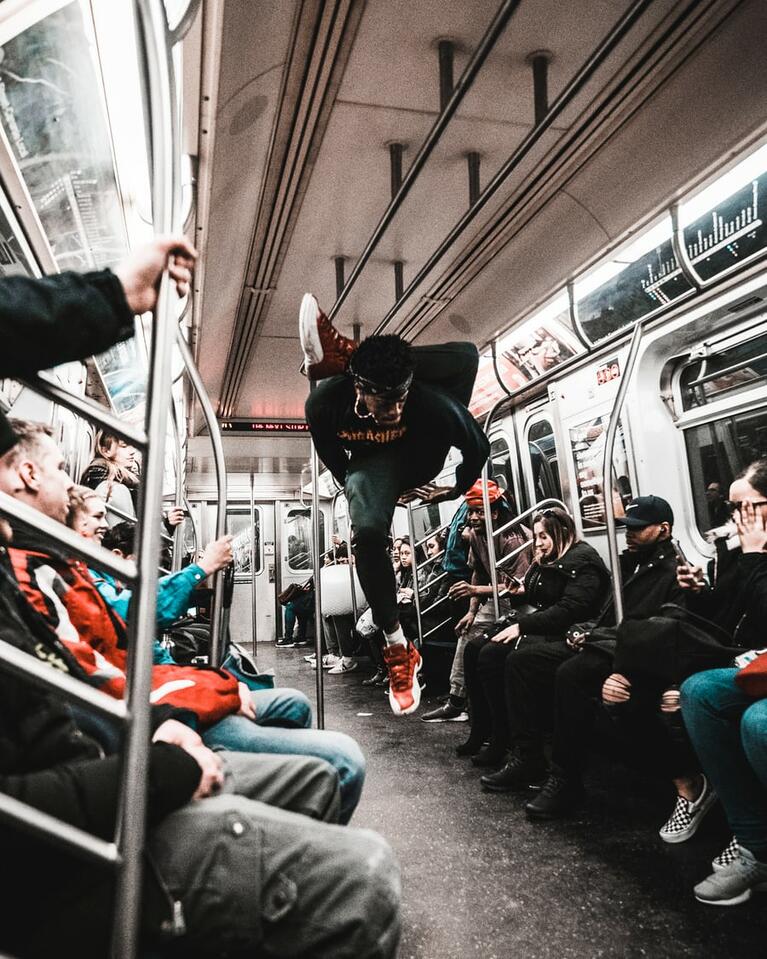 The trains move very fast, and while you think you don't have to hold onto a poll -- do it. Nothing is more frustrating to New Yorkers than a tourist who falls on top of them.
Subway seating is limited, therefore be sure you're not spreading your legs and taking up more room than necessary. Don't place your bag beside you on a seat, put it between your legs on the floor.
The local rule of thumb is, if you see an elderly person or pregnant woman, you offer them your seat.
The trains get very crowded during rush hour. Backpacks take up a lot of standing room, so be sure to take them off and hold them between your legs.
New Yorkers can be very brusk, if someone is rude to you or shouts, it's best to let it go. No need to ruin you and your fellow passengers' commute by getting into a fight.
Wondering where you should take the subway to? Check out some must-see NYC sites here.