Looking for the best breakfasts in New York? Of course you are.
Whether it's the classic eggs, toast and bacon, or perhaps something with avocado, breakfast – as mom knows – is still the most important meal of the day. And with our recommendations for the best breakfasts in New York, it can also be the best.
Sadelle's bagel tower will give you reason to live – or at least, to get through your day. It's the ultimate you-can-take-your-grandma-but-you-can-also-take-your cool-cousin place to go for brunch or breakfast. You must order that bagel tower—the bagels are reasonably sized, not giant, so you won't feel guilty if you eat, say, six.
You'll also want whitefish salad, or perhaps some smoked salmon. Get several sticky buns to start—yes, it's that kind of place. It has just the right vibe of homey and trendy, so get those cameras ready – this will be all over your feed before you've had coffee. Definitely one of the ten best breakfasts in New York!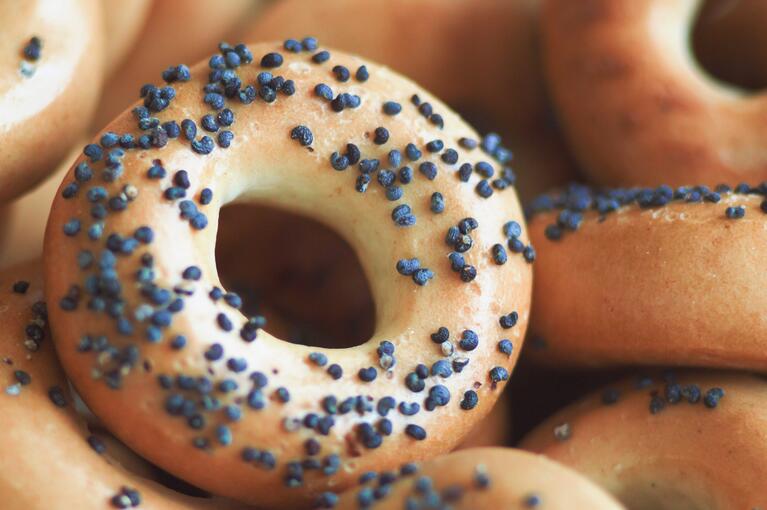 Sadelle's bagel tower is now a New York must-be-tried classic
If you're looking for one of the best breakfasts in New York, walk into Barney Greengrass. When you enter Barney Greengrass, the famous New York institution that's been around since 1908, you'll be greeted by scratched tables, piles of boxes, and narrow pathways. Anywhere else, that might be a sign to leave. Here, it's a sign that you're in the right place.
The "sturgeon king" is the place to go for lox, eggs, and onions, bagels and cream cheese, potato pancakes, and classic matzoh ball soup (preferably all in one meal.) You'll feel stuffed and comforted when you leave, but you should probably get half a pound of rugelach (crescent-shaped pastries) to take with you, just in case you want a nosh later.
One of the best-kept secrets at the buzzy Boqueria is their stellar breakfast. You can go with the prix-fixe option or put together your own spread. You'll find the traditional (eggs, potatoes, toast) but why not try specialties like house-made chorizo, a tortilla Espanola, or Arroz Negro—black rice, avocado, poached eggs, spinach and fresh herbs?
And definitely save room for the churros with chocolate.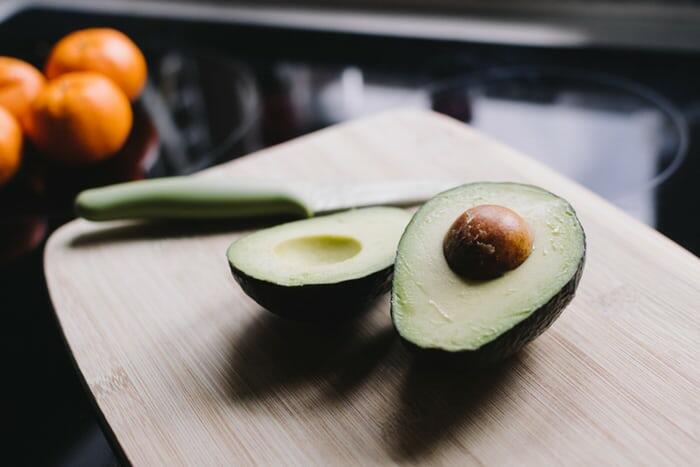 Whether on a sandwich or in your eggs, avocados are everywhere at breakfast
There are pancakes…and then there are the pancakes at Clinton St. Baking. Order the blueberry or chocolate chip – they're so indescribably good, you'll wonder what you've been eating all these years. Slather on plenty of the warm maple butter because... warm maple butter, duh.
The fried chicken and waffles is also a solid choice, as is the Brioche French toast. But those pancakes…One caveat: Be prepared to wait. And wait. No matter when you go, there's a line. It's worth it. These are pretty much the best pancakes you will ever have, and by far one of the best breakfasts in New York.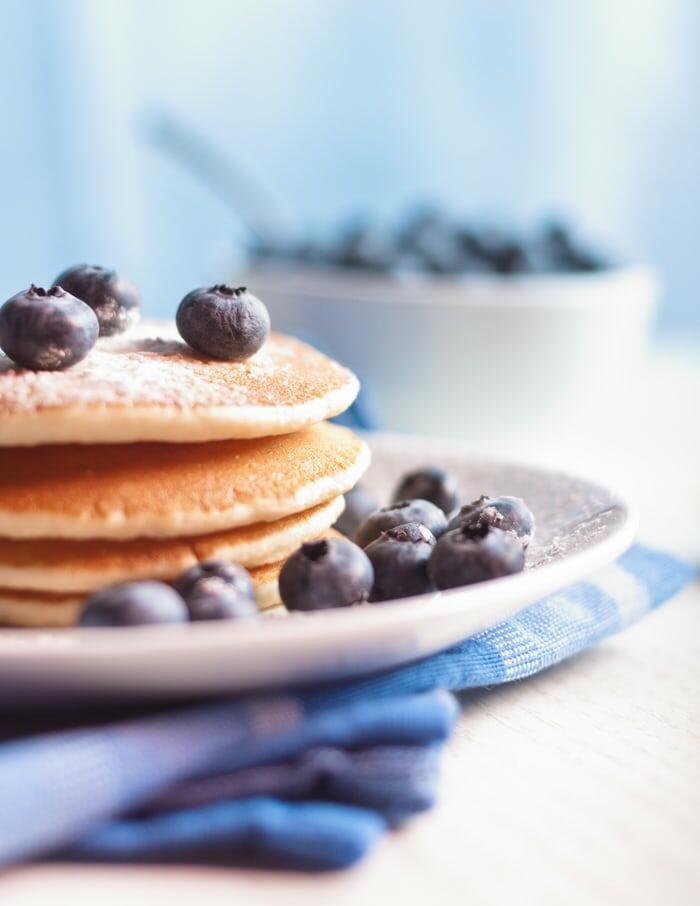 Impossible-to-resist fluffy pancakes are worth seeking out
Sometimes you just want diner food. When that urge strikes at breakfast, head to the Westway Diner. This is the place to go when everyone wants something different. You and your BFF can get scrambled eggs and hash browns, Aunt Mary can have a waffle, and your sister can have the cheese blintzes with sour cream.
The menu is extensive, the food is good, and the prices are bearable (it's still New York, remember.) And just in case you feel like a walk on the wild side, friend shrimp and stuffed grape leaves are also available in the morning hours.
Another of New York's best breakfasts is at New York institution Sarabeth's, which is beloved both for its inviting-yet-homey interior as well as the done-right comfort foods. At breakfast, the oatmeal is stellar, the fat and fluffy French Toast (their words) is, yep, fat and fluffy, and the omelets are delicious.
Though the restaurant gives off a faint ladies-who-lunch vibe, just dive in and order the Four Flowers Juice (orange, pineapple, banana and pomegranate) and start your day off right.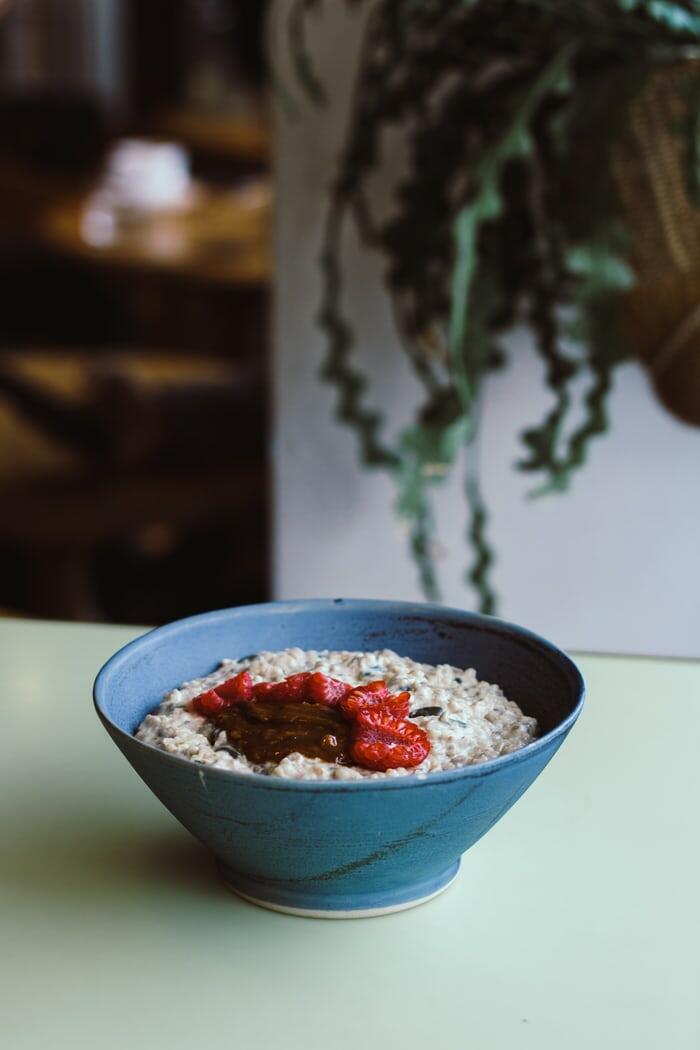 One of New York's 10 best breakfasts includes oatmeal with a variety of mix-ins!
The lovely Buvette is the place to go when you're in the mood for Parisian vibes – or just avoiding your actual life by spending a long time sipping espresso and gazing into space.
You can sample the dreamily named "Les Oeufs vapeur" (steamed eggs); "Oeufs Americaine" (is there is a hint of reproach in there?), or just be chic and nibble on an almond croissant. Don't forget to sigh heavily and make lots of comments about your screenplay.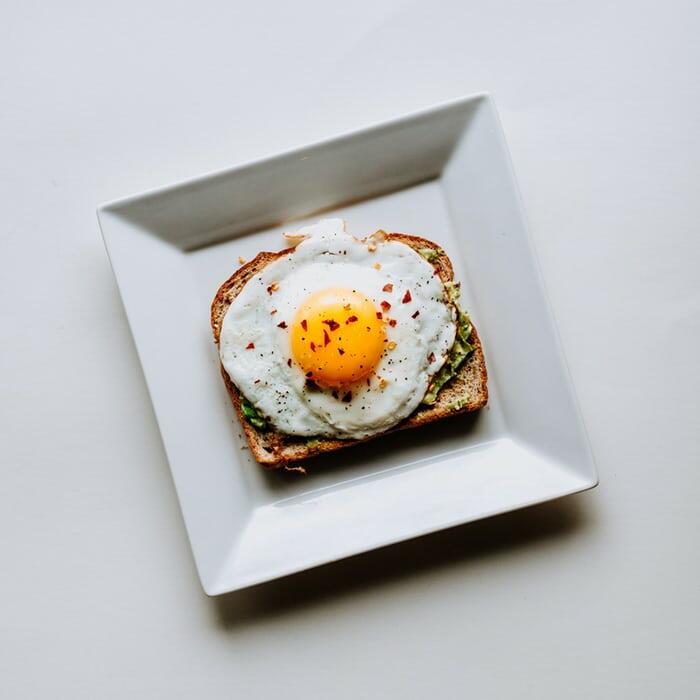 Try an egg – or three – in one of New York's stellar breakfasts
When it's time to feel impossibly hip, head to Marlow & Sons in Brooklyn. Of course it's in Brooklyn.
You can try the egg sandwich (cheddar, pickled chili mayo, and sautéed greens or salad). Or perhaps the egg and rice bowl? It's filled with kimchi, greens, and furikake (a dry Japanese seasoning typically made with dried fish, seaweed, and sesame seeds.)
You can also get a croissant or a muffin – but just know that your coolness factor will go down exponentially if you do.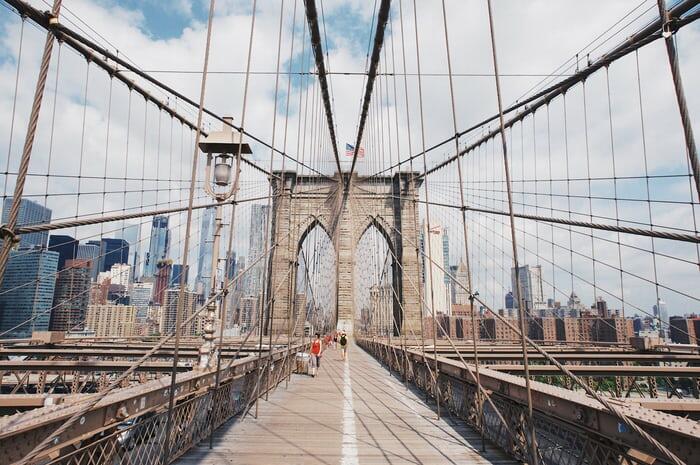 Head to Brooklyn to find one of the city's best breakfasts
When you think of the word "breakfast," you probably think of the kind of food that's served at Community Food & Juice. Try the biscuit sandwich with egg, cheese and sausage (you'll never have a fast-food version again); the Eggs Benedict, or the oatmeal, although it's hard to go wrong.
It's all served in a big, airy space that invites lingering--and linger you will. Definitely one of our picks for one of the best breakfasts in New York!
 
Start your day right with a great breakfast before heading out exploring the city with The New York Pass®. You'll make great savings on attraction admission vs. paying at the gate.