What exactly does a local's guide to Brooklyn look like in 2019? For the better part of the last century, Manhattan was the place to be. The creative center of the world, the borough was culturally (and perhaps emotionally) landlocked. Manhattan residents used to balk at the idea of venturing beyond the island's 10-mile radius. Brooklyn used to have all the cool-factor of New Jersey. To put the local sentiment into perspective, the term "Bridge and tunnel crowd" was a label given to outer borough folks who tried to infiltrate Manhattan's exclusive club.
Today things are different. The perfect storm of economics, housing politics, and gentrification have shifted the cultural paradigm. Manhattan is out, Brooklyn is in.
While it may surprise you to discover that America's creative class now resides across the East River, Brooklyn is the new home of what's hip. In fact, sometimes Brooklynites' adherence to trends has earned them "hipster" labels. Encompassing nearly 100 square miles with 2.5 million residents, it can be difficult to know where to start and everyone will have their own opinions of the best places to visit in Brooklyn.
Luckily for you - we are part time investigative journalists. We bleached our hair and shaved ourselves mustaches to dive deep undercover within the Hipster ranks. After our extensive reporting, we've compiled a list of local musts, offering you insight to Brooklyn's up and coming culture.
Flowers for All Occasions (Bedstuy)
Coffee is the Brooklynite/Hipster life fuel. They need it to survive, and it doesn't get more trendy than Flowers for All Occasions. The coffee shop sits on the border of Bushwick and Bedford-Stuyvesant (famously the birthplace of American rapper Notorious B.I.G.). It also doubles as a bar. They offer an eclectic, vegetarian menu of snacks, and once the sun goes down, the space converts into a bar where they serve soju cocktails. Filled with lush greenery, makeshift furniture, and usually with a DJ spinning some techno tunes - it is a quintessential Hipster spot.
For other lesser-known gourmet coffee houses, click here.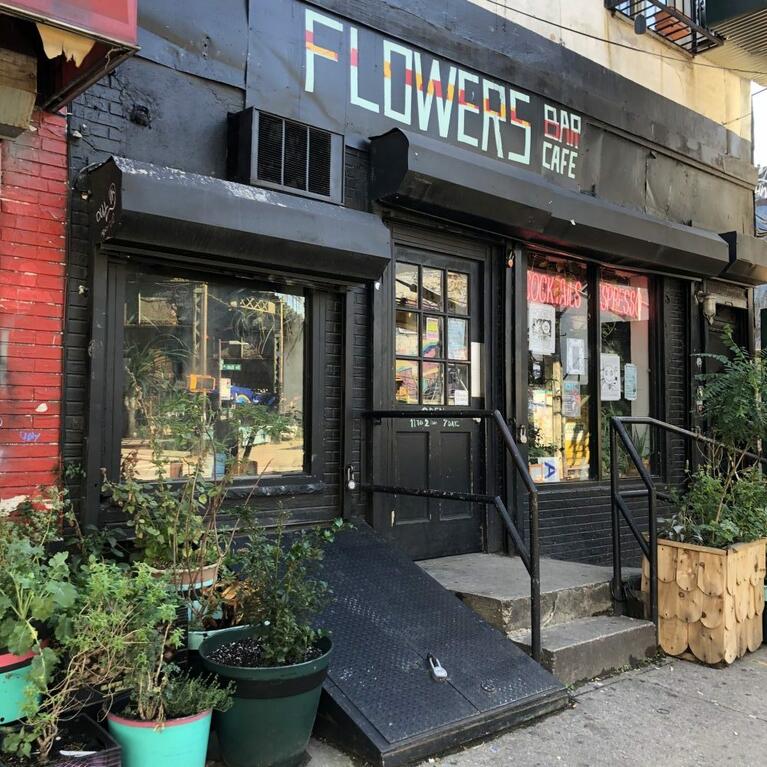 Rough Trade (Williamsburg)
Nothing makes a Hipster salivate like the mention of something "vintage." So it figures that vinyl records have enjoyed a huge resurgence in Brooklyn. Rough Trade is the largest shop of its kind in the borough. Funk, alternative, reggae pop, soul, rock, salsa - you name it, they have it.
Since Rough Trade opened in 2013, it has become somewhat of a local landmark, hosting record signings by some of the world's top artists. Additionally, they have a small stage in the back where local bands can often be found rocking out. Located on the Williamsburg waterfront, after you buy a record or two, walk a few blocks down to catch a stunning view of the Manhattan skyline.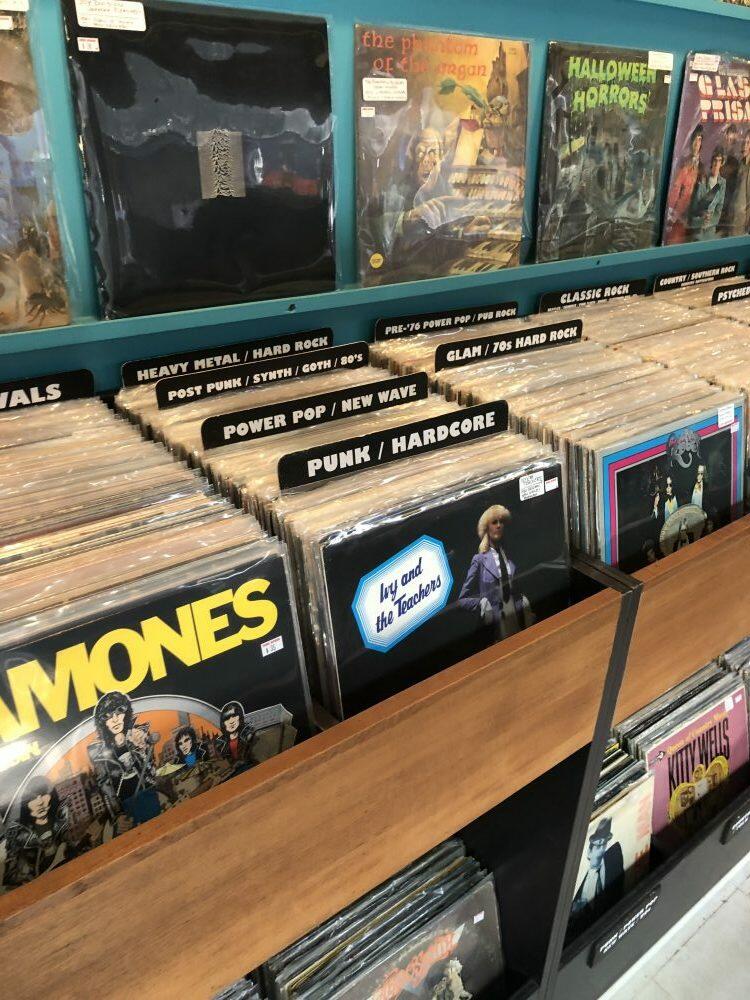 The Living Gallery (Bushwick)
The Living Gallery is a DIY artists space that typifies the scene. Hosting an endless rotation of exhibitions, performances, anything really - the venue is a culmination of all that's good about Hipster culture. A personal favorite is their Drunk Drawing Wednesdays, a BYOB event in which you supply the booze, and they'll supply the art tools. A more cultural alternative to your Hump Day!
They've been around for years, but they haven't lost their edge. The space is well known in the neighborhood because of its ever-changing mural. Every three months they enlist a local artist to redesign the gallery's exterior. Their events are almost always free, and the crowd is always dressed well and friendly. A must for anyone trying to understand what Brooklyn is all about.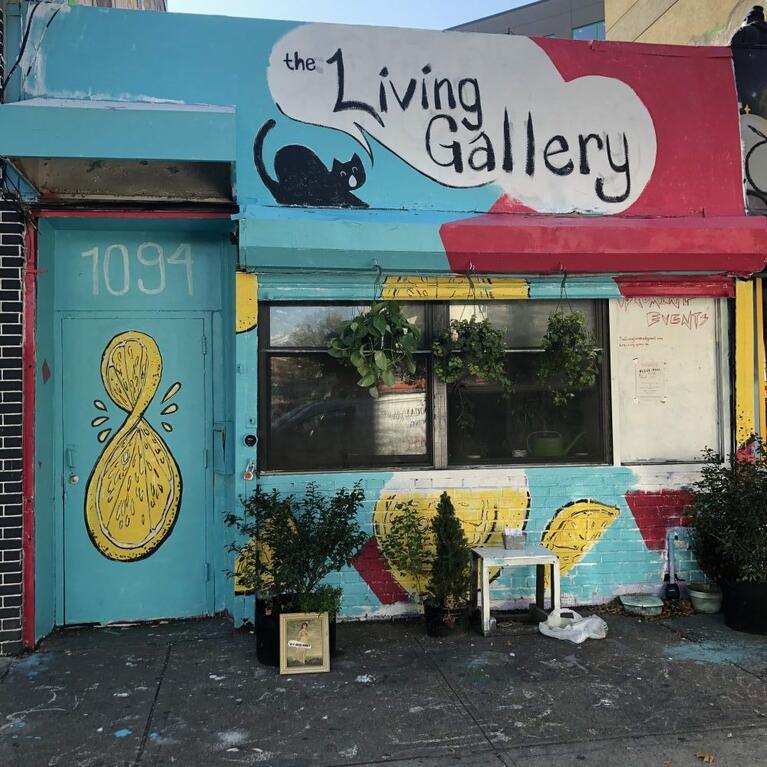 The Cardi Lisa (Williamsburg)
Somewhat of an internet sensation (probably because it earned its famous subject's approval via Instagram), the Cardi Lisa is a local must. The walls of Brooklyn are covered in street art, but few are as memorable as the Cardi Lisa. Funny, relevant, and just pretty darn cool, the wall size mural is a modern revision of Da Vinci's "Mona Lisa" but with New York rapper Cardi B's face superimposed on the classic figure. It stands a several-foot high testament to the neighborhood's boundless creativity.
Photo courtesy of mural artist Lexi Bella.
Wonderville (Buskwick)
Hipsters, like all 20-somethings, love to drink. But a simple, straightforward bar is too obvious for them. Enter Wonderville - a bar arcade featuring one-of-kind games designed by Brooklyn locals. Inhabiting the building that used to be legendary punk rock venue Secret Project Robot (a pivotal player in the late aughts American rock resurgence that gave us the Strokes and the Yeah, Yeah, Yeahs), the bar-cade just opened and is peak Hipster vibes. They have a deadly house margarita and a spacious backyard patio. So grab a drink and pick a game, you're in for a good time!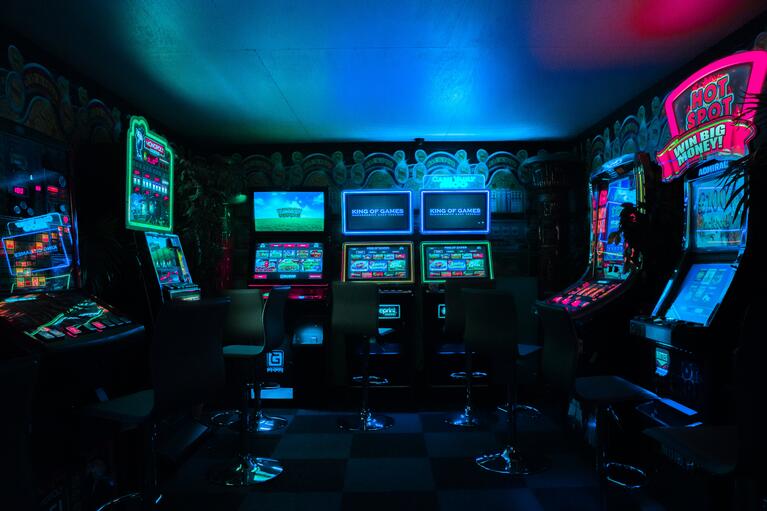 Image courtesy of Carl Raw.
Book Row (Bushwick)
Located within the Broadway Flea - a series of metal sheds which house different stores under the J train railway; a Mad Max take on a flea market - Book Row is a helplessly trendy bookstore. Despite most copies that are sold being used, the collection is surprisingly expansive, covering all kinds of genres ranging from nonfiction to current best sellers. Barnes & Nobles is too obvious for Hipster locals, Book Row is classic Bushwick.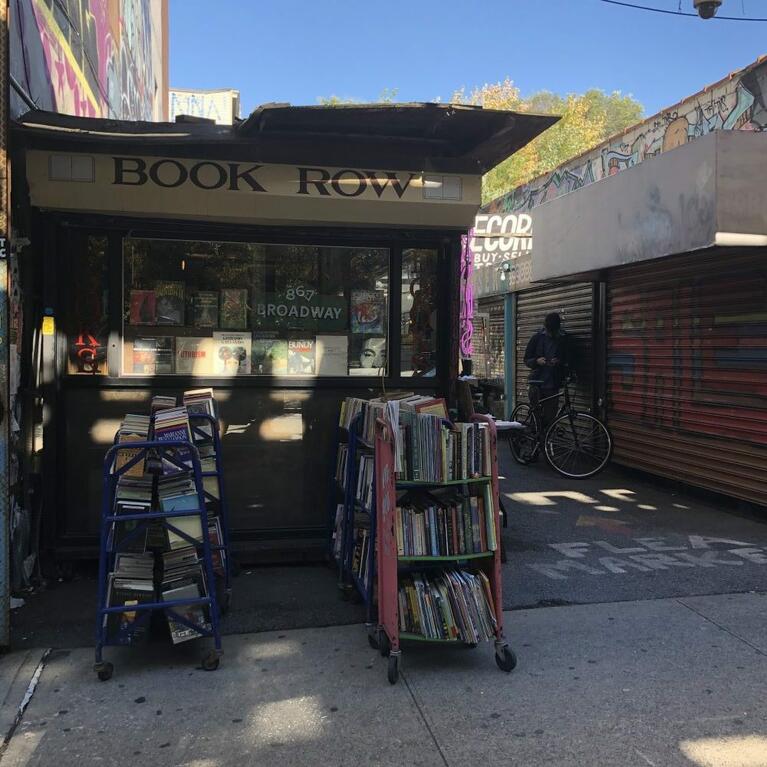 Image courtesy of author.
Prospect Park (South Brooklyn)
If being a Hipster is predicated on the idea of being counterculture, then they will always lean towards New York City's "other park." Prospect dominates roughly 525 acres of South Brooklyn, bordering several of the borough prime neighborhood. A less obvious choice than Manhattan's Central Park, Prospect is where Brooklynites go to unwind. During the summer, their bandshell hosts the popular "Celebrate Brooklyn" concert series which is free to the community.
If the greenery isn't enough for you, it's conveniently located besides the Botanical Garden and Brooklyn Museum.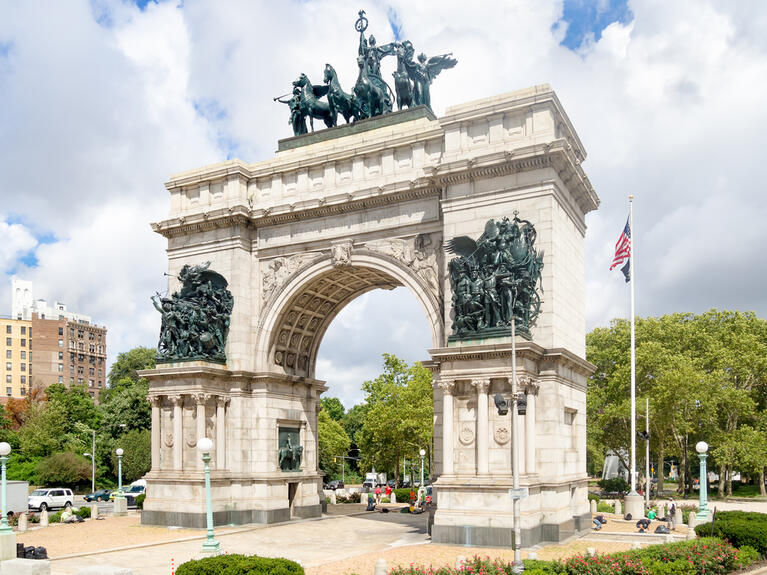 For more things to do in and around New York, check out the other posts in our blog.