If you're going to be spending 3 days in New Yor City for the first time, you're going to want to experience as many things as they can. Corn dogs. Pizza slices as big as your torso. Stunning panoramas that, up until now, you'd only seen on the silver screen.
But what do you do first?
This three-day New York City itinerary will help you get a taste of what the city has to offer and have you going home feeling like you got the most you could out of your first visit.
This Sample 3 Days in NYC Itinerary includes:
Central Park
Top of the Rock
Madame Tussauds
Brooklyn Bridge & DUMBO
9/11 Memorial & Museum
Ellis Island & Statue of Liberty
Looking for things to do in New York City?
Trust us. Standing in line for a ticket and juggling entry slips can waste valuable sightseeing time. It can also get expensive if you're intent on seeing everything the city has to offer. With The New York Pass®, you get admission to more than 90 attractions in the city with an impressive discount, compared to paying at the gate of each, individual attraction.
With 3 days to use your pass, you can take your time and experience the best of NYC at your own pace or visit as many sites as you want each day. A sightseeing pass that can help save you money and time so you can spend more of it in the city you're sounds like a good thing, right? There's a reason The New York Pass® is used by over 3.5 million travellers.
Popular 3 Days in NYC Itinerary
Day 1
Let's kick things off with a visit to one of the most New York places there is – Central Park.
Take a Tour of Central Park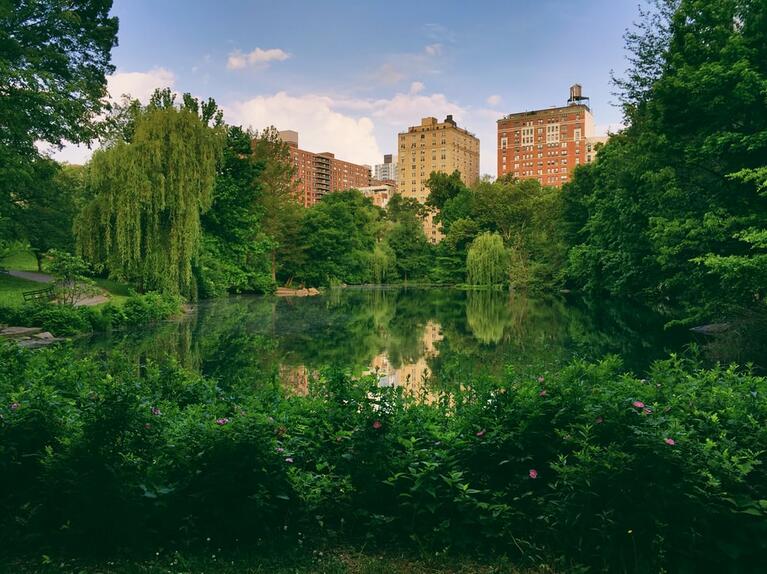 If you've never taken a guided tour before, now's a good time to start. Not only are walking tours a great way of meeting new people, local experts are always a wealth of insight. And if you're already a convert, this guided tour will reconfirm your Elite Tourist status. Central Park, as a sprawling green oasis featured in countless movies and TV shows, provides no end of interesting and fun facts. Visit the same spots used to film iconic scenes. Take a walk over all of the bridges. And enjoy the gorgeous statues and fountains located all over the park.
Tip: Make a reservation beforehand for any tour and get there about 15-20 minutes before it leaves.
Getting in: Central Park TV & Movie Sites Walking Tour tickets are included with The New York Pass.
Rockefeller's Top of the Rock Observatory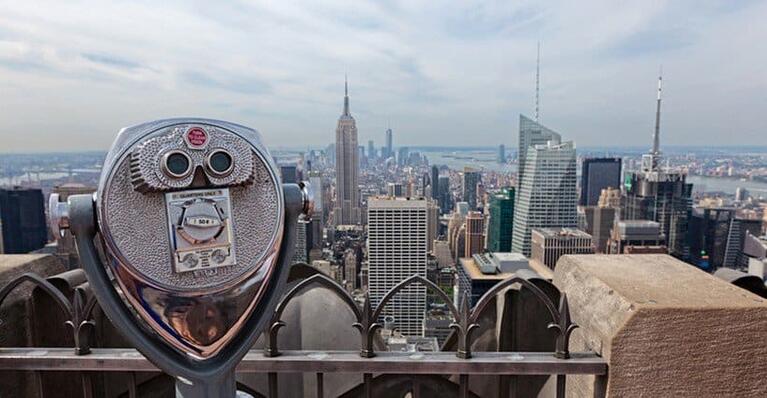 Enjoy a 70-story ride up an elevator to the top of Rockefeller Center. It houses a three-story observatory giving you a 360-degree view of the entire city. Take pictures of yourself and the skyline. Make everyone jealous back at home. It's a win-win!
Tips: Pay attention to the crystal chandelier in the mezzanine that's actually an inverted version of Rockefeller Center. Also, check out the Breezeway Step light display.
Getting In: Top of the Rock tickets are included with the New York Pass®.
Madame Tussauds in New York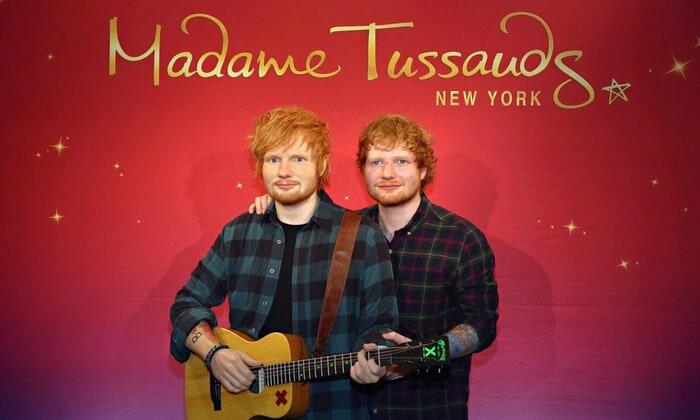 Visit with famous people from different eras. You'll find exquisitely detailed life-like wax figures of actors, musicians, and other classic figures from history. It's also a great place to take photographs with famous celebrities and prank all your friends back home by pretending you met them in real life. A hilarious joke for all ages.
What we recommend: Stop by the interactive exhibits on display like the amazing Ghostbusters Experience and Kong: Skull Island.
Getting in: Madame Tussauds New York tickets are included with The New York Pass.
Day 2
Let's get out of Manhattan and explore one of the other boroughs.
Brooklyn has its own vibe and makes you feel like you're stepping into a different world. Rub shoulders with young hipsters (the median age of a Brooklyn resident? A spritely 34.7) and eat a Tootsie Roll where it was invented - right here. And with over 700 arts and culture institutions in this borough alone, you won't be without interesting things to do. But, first thing's first...
Walk the Brooklyn Bridge and Visit DUMBO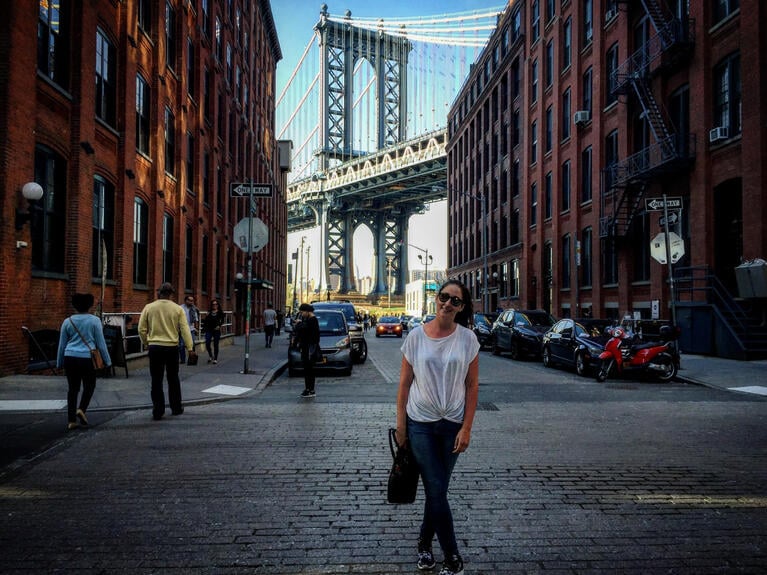 Take a guided tour of the Brooklyn Bridge. You'll want a guide full of stories about its history. Then head into DUMBO (Down Under the Manhattan Bridge Overpass), one of Brooklyn's trendiest neighborhoods.
Explore the wares offered by different vendors and check out the restaurants offering various styles of cuisine. There's always some sort of event going on at any given time. You'll get an awesome view of Manhattan from here, so take as many pictures as you can!
Tip: Get in touch with your inner child by taking a ride on Jane's Carousel.
Getting in: The Brooklyn Bridge and DUMBO Neighborhood Tour tickets are included with the New York Pass.
Step into Williamsburg
If you're able to tear yourself away from DUMBO, head over to Williamsburg for more Brooklyn exploration. Get a glimpse of some real New York City street art and stop by the various clothing boutiques in the neighborhood. This is where you can find real vintage style.
Find out more about the history of Brooklyn and its evolution into a mecca for young, upwardly mobile people. Not everyone in the area's happy about gentrification. Hear both sides of the argument for and against the new side of the area.
What we recommend: Visit Mast Brothers Chocolate to satisfy your sweet tooth.
Walk through the Brooklyn Botanic Garden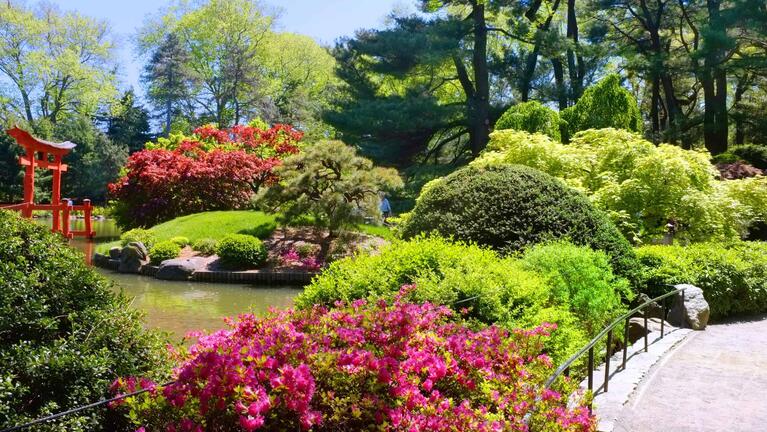 Finish off the day by strolling through all the beautifully maintained gardens. You'll find different types of plants and horticulture techniques in each one. Enjoy some plant-based cuisine at the Yellow Magnolia Café.
Tip: if you're there in April, visit Cherry Esplanade to see all of the gorgeous cherry blossoms in bloom. Stop by the Sakura Matsuri cherry blossom festival if it's going on while you're there.
Getting in: Brooklyn Botanic Garden tickets are included with The New York Pass.
Day 3
In the final day of the 3 day itinerary we head back to Manhattan and finish things off in style. We'll go to the site of New York's biggest heartbreak, then visit the biggest icon in the world.
Take in the Ground Zero Museum Workshop
This workshop has images and artifacts documenting one the worst days New York has ever experienced. You'll hear about the stories behind these items and get the chance to take home a piece of this history.
Getting in: Ground Zero Museum Workshop tickets are included with The New York Pass.
Pay Respect at the 9/11 Memorial & Museum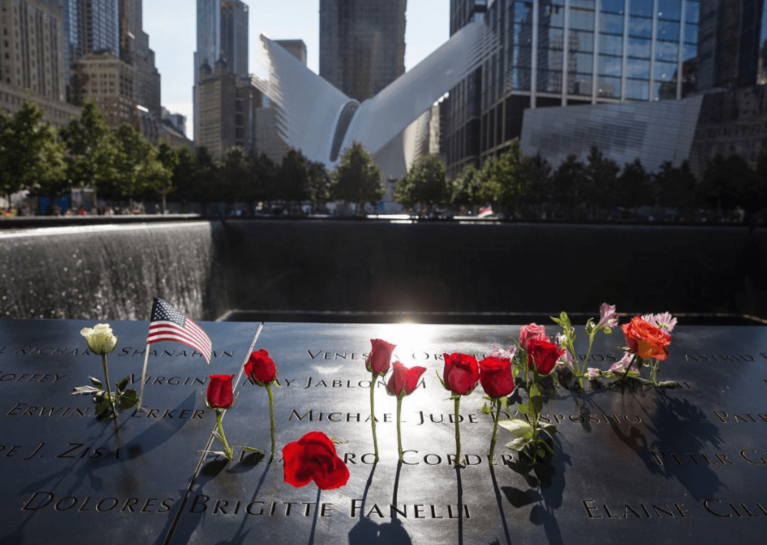 After leaving the workshop, head over to visit the 9/11 memorial. It's set up on the site where the Twin Towers once stood. View exhibits highlighting the differences in New York before and after the tragedy. You'll also get the chance to hear directly from a survivor of that day.
Tip: visit the memorial pools at each end of the 9/11 Memorial.
Getting in: 9/11 Memorial & Museum tickets are included with The New York Pass.
Visit Ellis Island and the Statue Of Liberty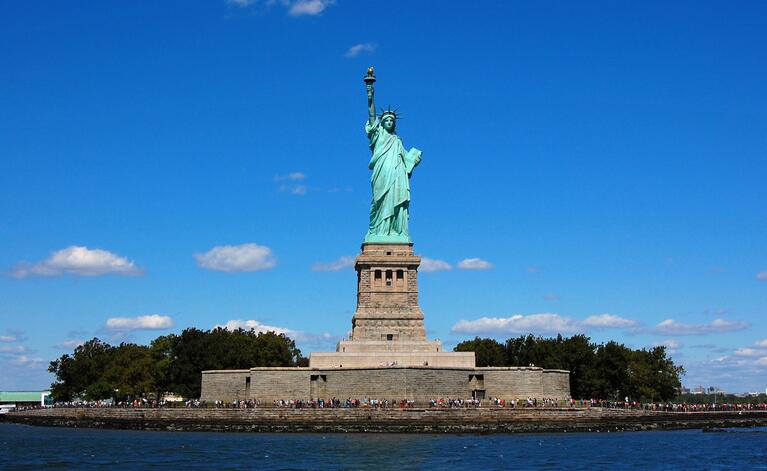 Our nation was founded by immigrants, and now you get the chance to understand what they experienced when they first set foot in this country. You'll take a cruise from Battery Park, getting the chance to view other New York Landmarks on your way to Ellis Island.
Once there, read up on the stories of the millions of people who made their way to America looking for a fresh start. Then take pictures of Lady Liberty herself. Once there, don't forget to pay the newly unveiled Statue of Liberty Museum a visit.
Getting in: Statue of Liberty and Ellis Island Immigration Museum tickets are included with The New York Pass. Please note: tickets to the Statue of Liberty pedestal and crown are sold separately and require advanced reservations.
3 Days in NYC: Remember Your New York Pass
With 3 days in NYC, you can see most of the major sights and landmarks. But to make the most of your time and money, remember your New York Pass.
A lot of the activities and attractions mentioned in this post are included. And you could save on the city's most sought-after attractions with the pass versus regular gate admission prices. 
Save time, save money, save on stress and spend everything you save on having an even better time around New York in 3 days.