Central Park is the largest green space in Manhattan, attracting millions of visitors each year. Situated in the heart of the city, this public park serves as a meeting area for visitors and locals alike and stands as an emblem of New York City culture. Whether you're looking to catch a rowboat on the lake, visit your favorite furry friends at the zoo, or watch classical theater in the great outdoors, you'll find plenty of reasons to love this urban oasis. So, if you're thinking about exploring this area of the city, have a read through our comprehensive list of things to do whilst you're there!  
Hit the Classics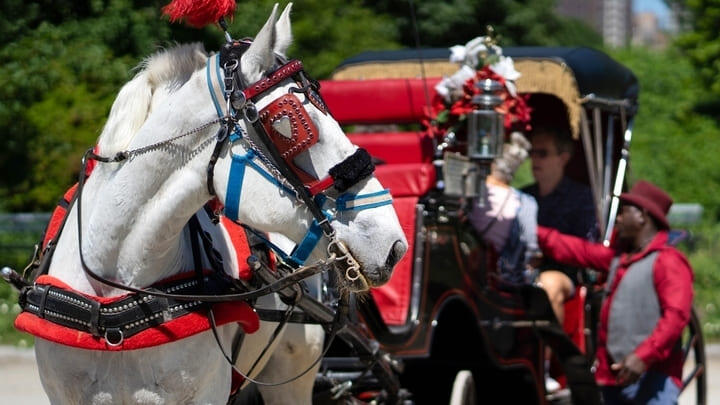 One of our favorite things to do in Central Park is taking a horse-and-carriage tour. A classic New York activity and total crowd-pleaser, the carriage rides at Central Park provide a great way to get to know the city. Along the way, you'll pass by famous landmarks, beautiful greenery and movie sites. In addition, your tour guide will take you through the unique history, culture and architecture which makes New York New York. Don't forget to bring your phone so you can capture the magnificent towering structures and interesting statues! 
To appreciate the natural beauty of the park in all its glory, head over to the Conservatory Garden. Since its opening in 1937, the enclosure has been delighting visitors and locals alike with its spectacular floral displays and gleaming water lily ponds. The garden is made up of three areas, each with a distinct design: the French-style North Garden, the Italianate Center Garden, and the English-style South Garden. Take your time exploring and stop to check out the Vanderbilt Gate and Untermeyer Fountain.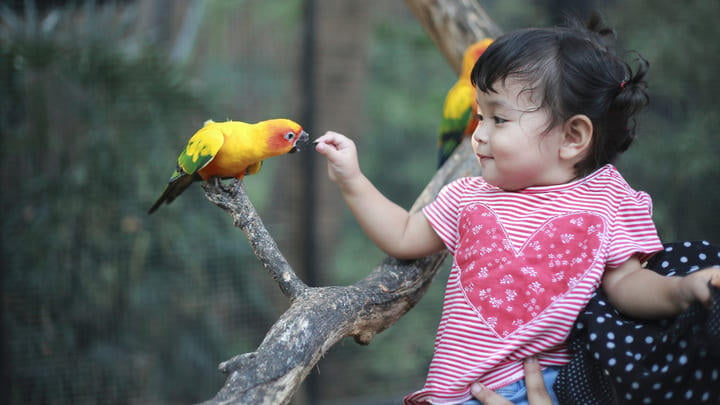 Those travelling with family might want to check out Central Park Zoo. Since its opening in 1864, the institute has grown to become one of the most popular destinations of its kind in the city. Situated at the southeast corner of the park, the zoo seeks to provide an engaging and educational experience, with a focus on the restoration of endangered species populations. Upon entrance, you'll be able to view over 130 species of animals and learn more about where they come from. Before you go, make sure that you check the schedule for penguin and sea lion feedings!  
Take in the Views
Though Central Park is recognized as one of New York's most beloved outdoor attractions, it's home to many impressive and unique architectural marvels. Located at Vista Rock, Belvedere Castle is a total must-see for architecture buffs and history geeks alike. Visitors can take tours to view its stunning interiors, as well as an expansive collection of historic artefacts. In addition, this beautiful folly grants stunning views of Turtle Pond and Great Lawn, the Ramble, and the bordering cityscape.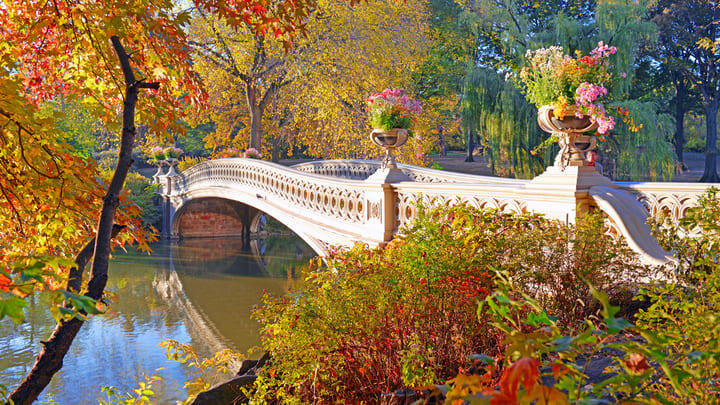 See Central Park from a whole new perspective with the next item on our list. From April through to November, visitors can catch a rowboat to admire some of the park's most picturesque sights. On the ride, you'll be able to get a closeup of the gorgeous greenery, birds and butterflies, all flourishing in this unique manmade living system. Afterwards, why not grab a bite at the Loeb Boathouse restaurant whilst admiring the beautiful scenery? We couldn't think of a better way to spend the afternoon! 
If you're visiting New York in the springtime, you might want to check out the cherry blossom trees, which should be in full bloom around this time of the year. The best place for cherry blossom peeping runs from 72nd street right through to 96th street, with the biggest clusters around the Reservoir, Cherry Hill and Pilgrim Hill.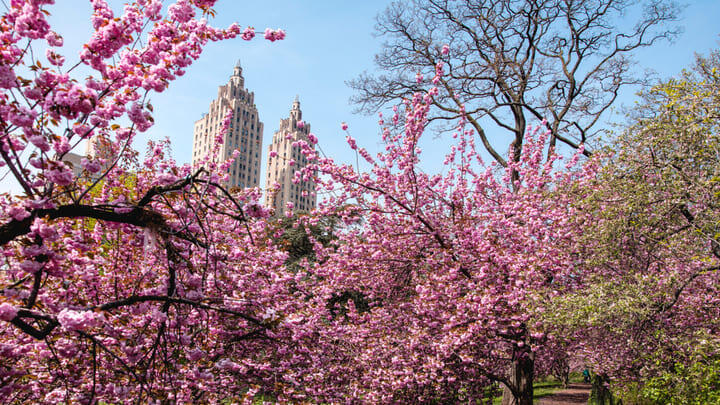 Try Something New
After a long day of exploring, you'll probably need to stop for some sustenance. Luckily for you, Central Park's culinary offerings are next to none. Nestled in a quiet idyllic setting, Tavern on the Green serves as the perfect spot for visitors to enjoy a bite whilst taking in those captivating views. But what supports the restaurant's popularity is the delicious food: grilled lobster and sweet pea risotto, roasted garlic shrimp, and oysters with Asian pear mignonette sauce. With its warm atmosphere, beautiful décor, and breathtaking scenery, this place is well worth the stop. 
Central Park isn't just a pretty face; in fact, it serves as a host to a wide variety of interesting and exciting activities. All throughout the summertime, Shakespeare in the Park works to bring first-class productions to a broad audience. Presenting classical theater against the wondrous backdrop of Central Park, this longstanding tradition provides a unique cultural experience to remember. A thoroughly remarkable and captivating experience, this one should be in everyone's itineraries!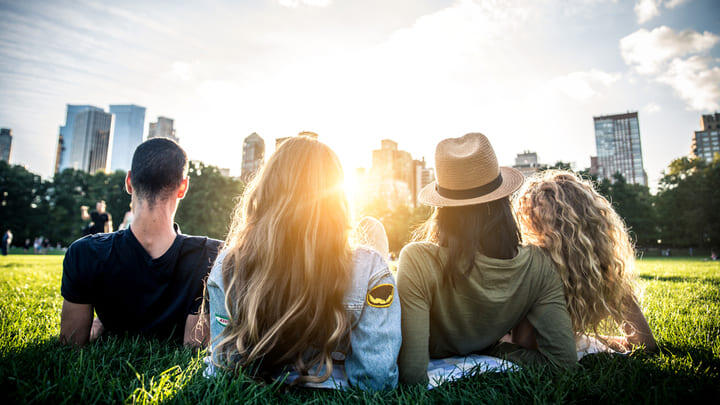 Another one of our favorite events held in Central Park is the New York Philharmonic. Each year, the event brings people together from all walks of life to enjoy live classical music right in the heart of the city. Whether you're a classic music maestro or a casual listener, the experience of one of America's most revered symphony orchestras playing against the backdrop of the starry night sky is a magical experience you won't want to miss out on. We recommend taking your own food and drink, as well as a waterproof liner to sit on, since there is no official seating. 
As one of the top New York attractions, Central Park perfectly embodies the city with its bustling atmosphere, historic architecture, and picturesque landscapes as far as the eye can see. The area itself is home to some one-of-a-kind structures, hidden treasures, and exciting activities which can be enjoyed all year round. In addition, you can find seasonal events and programs which are sure to blow your mind. During the springtime, check out the cherry blossom trees, and in the height of summer, enjoy classic music under the sparkling night sky. 
To make the best out of your vacation, check out the New York Pass. For more information, connect with us on Instagram.