Planning a trip to New York? With over 60 million visitors annually, New York City is one of the most popular destinations in the world.
There's no end to the list of fun things to do in New York; from historic landmarks and popular museums to innovative galleries and big-city culture, New York has something to offer everyone, which is why planning a trip can become very exciting.
Guided Tours of New York
One of the most popular things to do in New York is to take a guided New York sightseeing tour. Start your visit with a comprehensive city overview-type tour, like the Big Bus Hop-On Hop-Off Tours which include stops at all the top sights and landmarks throughout the city and feature live narration on every bus.
Once you have a feel for the city layout, you'll be in good shape to start exploring the sights and visiting attractions.
More specific tours offer a way to get to know New York and learn about topics or certain neighborhoods that interest you.
Popular guided tours include the Food on Foot Tours which bring you to some of the best authentic New York food spots, the Central Park Sightseeing Bike Tours – one of the most fun things to do in Central Park, Best of Brooklyn Walking Tour in Williamsburg which showcases the trendy areas of the Brooklyn borough, and more.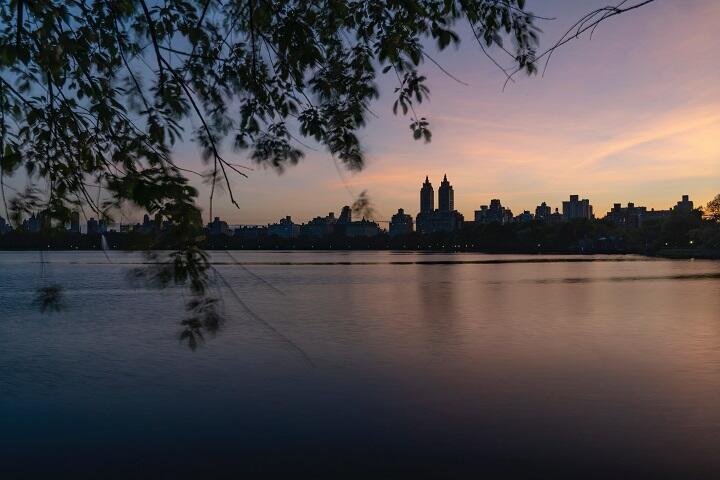 Cruises & Waterfront Attractions
Another popular thing to do in New York is to get out on the water on a New York cruise and experience the city from a new perspective. Choose from a variety of popular cruise options, including a Best of NYC Cruise which provides views of the Manhattan skyline from the water, a classic sail on Clipper City Tall Ship Cruises, the Liberty Cruise which gets up close to the Statue of Liberty, and more. the Liberty Cruise which gets up close to the Statue of Liberty, and more.
As the 'melting pot of America,' many New York City visitors come to pay homage to their ancestors by visiting the Statue of Liberty and investigating their genealogy and family history at the Ellis Island Immigration Museum.
Museums
Of course, no trip to New York would be complete without visiting a few popular New York museums.
Pay tribute to the tragic events of September 11, 2001, and see the impressive and moving memorial built in the locations of the original World Trade Center towers. The 9/11 Memorial & Museum honors the lives of all those lost during the attacks by poignantly reflecting on the events of the day, chronicling all of the efforts made by service members and volunteers in the aftermath, and displaying results of the recovery and restoration efforts made after the attacks.  
One thing that many tourists in New York City are always on the lookout for is a celebrity sighting. For a guaranteed celeb-spotting, head to Madame Tussauds in Times Square where you can get up close to and interact with all of your favorite celebrities under one roof.
New York is home to one of the world's largest Natural History Museums, the American Museum of Natural History, where you can explore fascinating exhibitions that explore animal and plant life from around the globe.
Whether you're a fan of the fine arts or not, be sure to visit at least one art museum while you're in the city; the Museum of Modern Art (MoMA), the Guggenheim, or the Metropolitan Museum are some of the most popular ones for visitors and locals alike. Experience the museum-going culture New York City is known for and learn something new at one of the many museums located along "Museum Mile." 
Activities
One of the most quintessential things to do in New York City is shopping (window shopping counts!); poke around the shops that line Fifth and Madison Avenues where you can find high-end designer labels and check out the seasonal, museum-worthy window displays.
Other popular things to do include catching a Broadway show, lounging around or going for a stroll through Central Park, scouting out murals and graffiti, and of course, sampling some authentic New York City pizza, bagels, the latest foodie trends, and other local cuisines.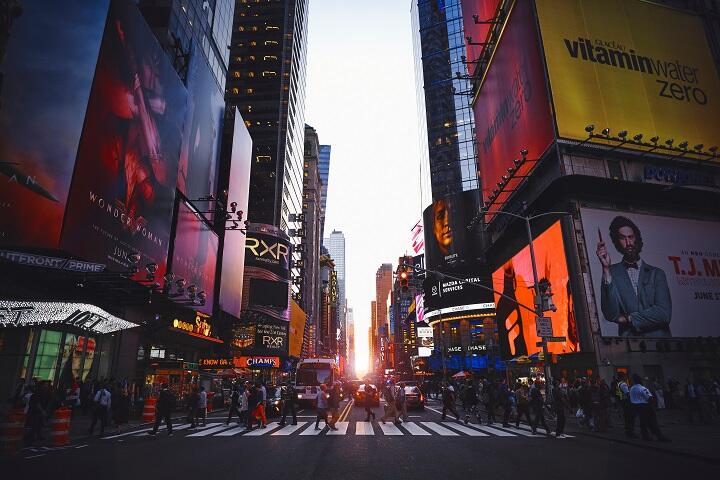 Skyline Views
Of all the things to do in New York, one of the most exciting is seeking out the best views of the city skyline. Head to either the Top of the Rock or Empire State Building (or both to compare the views!).
Both attractions include exhibits that explore New York City's rich history before you board an elevator to get sky-high views. Download an app or look to the exhibits to identify buildings and landmarks in your line of vision.
Tip: Save these attractions for the end of your trip if you want to get a whole new perspective on some of the places you've already visited—you might be able to identify some of the sights on your own based on your experiences.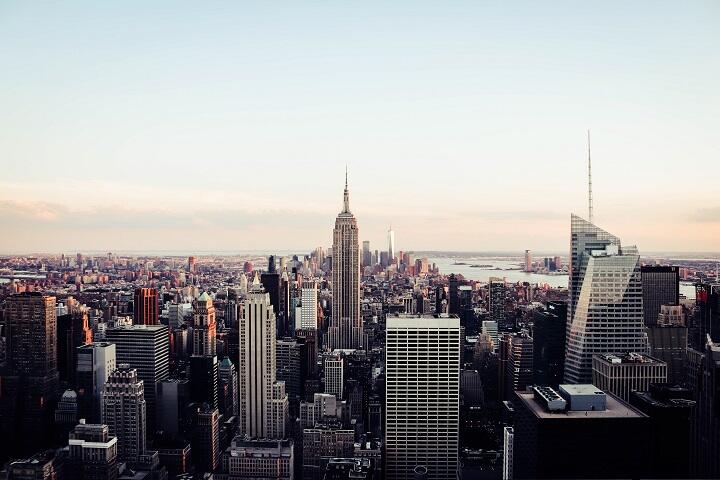 Neighborhoods to Explore
Make the most of your time and your New York Pass by visiting attractions in neighborhoods you want to explore.
Things to do in Lower Manhattan: also known as "Downtown," Lower Manhattan consists of everything below 14th street and includes the New York Harbor waterfront area, The Battery, and New York's financial district.
Things to do in Midtown Manhattan: consisting of everything between 60th street and 14th street, Midtown is home to Times Square and lots of iconic NYC landmarks.
Things to do in Uptown Manhattan: everything above 60th street is considered part of Upper Manhattan. Uptown is home to Central Park, the Museum Mile, and Harlem.
Whether you're looking for things to do in New York for a quick weekend trip or staying for a week or more, there's no shortage of options. There are over 100 attractions included with the New York Pass, from world-renowned art museums to historic landmarks and informative guided tours. The purpose of the pass is to help you save money while enjoying all that NYC has to offer.
Don't miss out on anything and see it all and save big on attractions, tours, cruises, and activities with The New York Pass—the only pass you need to experience the city.
Tips for How to Plan the Perfect Trip to New York:
When planning a trip to New York make a list of all of the attractions, landmarks, and sights you want to see as well as any activities you want to do in the city
Your designated New York trip planner needs to prioritize the list by "must-sees" and "nice-to-sees"
Look up attraction hours of operation and make a note of them
Download a Hop-On Hop-Off Bus Tour map to help you visualize where each attraction is in the city (add any from your list of attractions you want to visit if they're not included on the map)
Create a blank itinerary that lets you plan each day by the hour (tip: in a spreadsheet, put the days you'll be in New York in the top row and the hours of the day in the first column)
To make the most of your time, visit attractions by neighborhood; this will reduce transportation time and costs (lots of popular attractions are within walking distance of each other, too!)
Add any reservations and travel information to your itinerary – include order confirmation numbers for quick reference later
Plot out when you'll visit each attraction starting with your "must-sees" first and factor in how long you think you'll spend at each location (be sure to allow time for any security checks or ticket lines)
Build out some time for meals throughout your day, too
Budgets and time constraints can be tricky to work around, but with a little research and work, it's easy to plan a trip to New York City. Even if it won't be the last time you visit the city, make the most of it and have fun.