Summer is well and truly upon us, at once awesome and yet unbearable in its glory. There's still a few months of sun left (fingers crossed) to explore all the wondrous delights that New York has on offer. But it's also hot. Very, very hot. All those tall, glass, sky-scraping behemoths and streets paved with tarmac mean that NYC scorches like no other. Still, you'll want to make the most of the sunshine before it skedaddles for another half year, so here are some of the best ways beat the heat in NYC this summer.
Water is your friend, human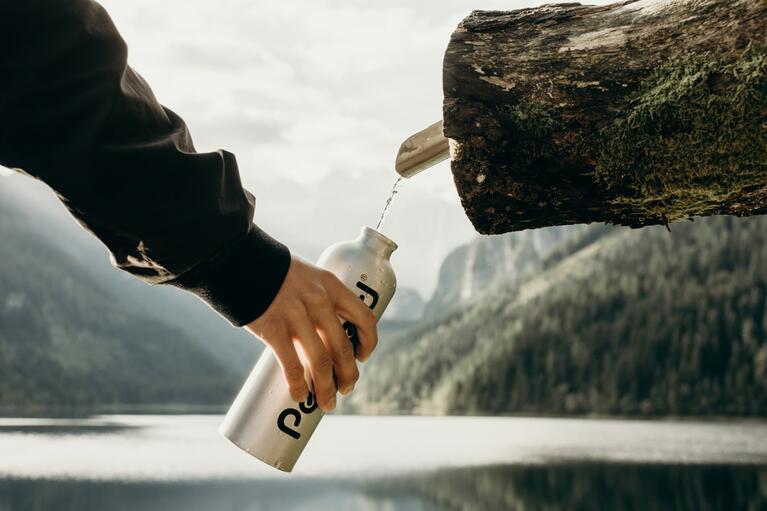 Water is brilliant, isn't it? Not only does it make up 70-odd percent of your flesh body, it's also pretty neat to drink too. You should be drinking 2-3 liters a day, and that's never truer than when the sun's beating down. Your best bet is to carry a reusable bottle around with you. Not only can you fill it up at one of the many water fountains around, but you'll also be super environmentally friendly. If only people had been as conscientious as you over the past century. Maybe things wouldn't be so hot.
Of course, if you're already out with no water bottle of your own, you can pick one up from any number of shops and stands around town. Remember to stay hydrated on the subway too. Not all of them are air-conditioned, and the ones that aren't can become a humid kind of hell.
Dress to impress (your body's temperature)
Dare to get those pasty legs out in a sundress or a pair of shorts. Freedom is key – anything tight or heavy is only going to make you sweat buckets. That's not pleasant for you. Or for anyone else who might be within smell-shot. Are you brave enough to don a pair of sandals or flip flops too? O' courageous one, we salute you.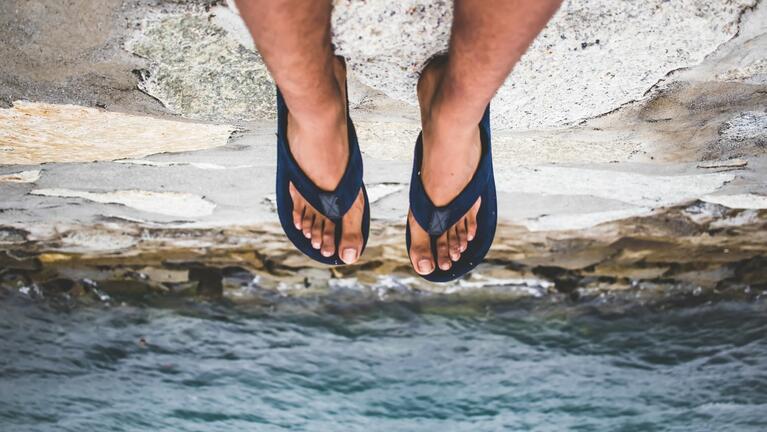 Or just run away from the sun
Of course, if it all gets a bit much and you want to seek the safety of a beautifully air-conditioned building, there's plenty of inside hilarity to be had too. Fancy a little culture to go with the cold air? There are museums aplenty. Looking for a little summer spending spree? Try the innumerable shops. Or if you're starving, stop by a local restaurant and pray they have air-con.
Ice cream, you scream, everybody screams
As if you needed an excuse. What better way to beat the heat in NYC this summer than with the ice-cold, sugary delights of ice cream? You're sure to find ice cream vans on most street corners, so go exploring. Vegans can even have their chilly tastebuds sated at one of the renowned Van Leeuwen shops around town.
Just cruisin'
Miss all of the hustle, bustle and blazing microclimate of the city by backflipping on to a boat. Sweet moves. If you've never seen the city by sea, then you haven't even lived. There are plenty of options too. Take a Circle Line Sightseeing Cruise, and catch a glimpse of NYC's iconic skyline with the glorious breeze running over you. Close your eyes and imagine it. Excellent. Or go say hi to Lady Liberty on the retro Shearwater Classic Schooner. Either way, you're bound to beat the heat in style.
Them's just some of the ways to beat the heat in NYC this summer. If you're ready to take o New York armed with all of our tips, here are some of the best things to do this summer.