Teachers, assemble! Are you looking to take your kids on a trip to New York? Are you hoping they'll learn more than a textbook will ever teach them? Do you simply need to get out of the classroom before you have a nervous breakdown? Never fear; we're here with our recommendations for the best school trip attractions in New York! Read on, and get inspired; the children are our future, after all. 
Including:
Empire State Building
9/11 Memorial and Museum
American Museum of Natural History
Statue of Liberty and Ellis Island 
The Museum of Modern Art
and more!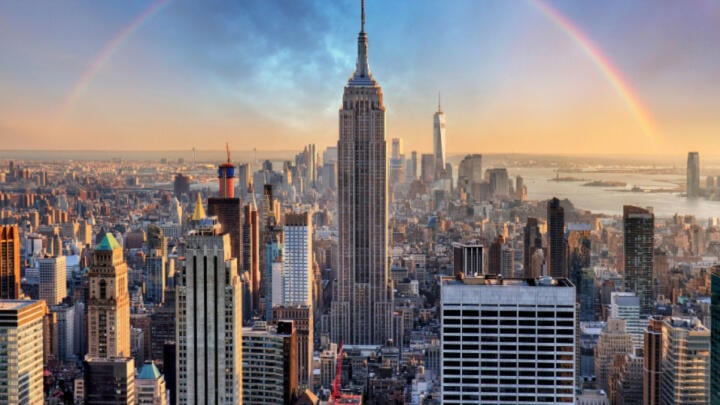 Higher State of Learning
The Empire State Building is one of New York's most famous landmarks, and that alone may be enough to take your class there. The views from the 86th floor are breathtaking, and let you look down on the entire city. But there's learning to be had there too, thanks to the building's new interactive museum. 
Over 12 galleries, your kids will learn all about the building's history - when it was conceived, how it was built, and the work that has gone into it over the years to keep it updated. You can even take them to the observation deck on the 102nd floor, but that will set you back extra. And really, are they worth it? That's for you to decide.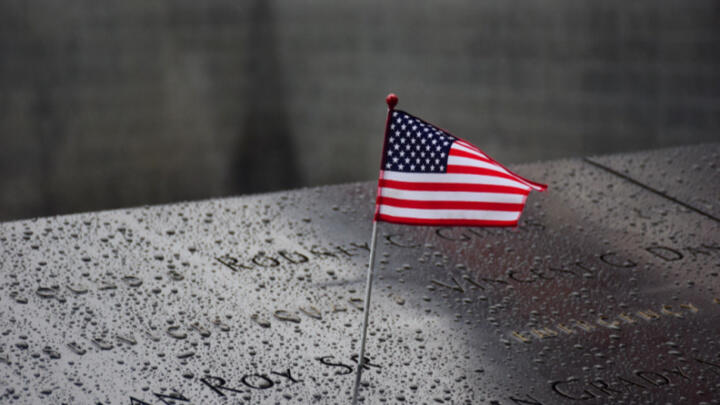 Never Forget
Sometimes, learning can be fun, and other times, not so much. However, that doesn't mean the latter isn't any less important. In the wake of the tragedies in 1993 and 2001, the 9/11 Memorial & Museum was erected, ensuring that future generations never forget. It might not be fun, but it's an important turning point in the history of not just America, but the world as well. 
The memorial commemorates the nearly 3000 victims who lost their lives during the attacks, as well as the first responders who put their lives on the line to save many more. Then, once your class has paid their respects, you can explore the museum, where they'll experience the entire story of 9/11 through multimedia displays, archives, narratives, and a collection of monumental and authentic artifacts.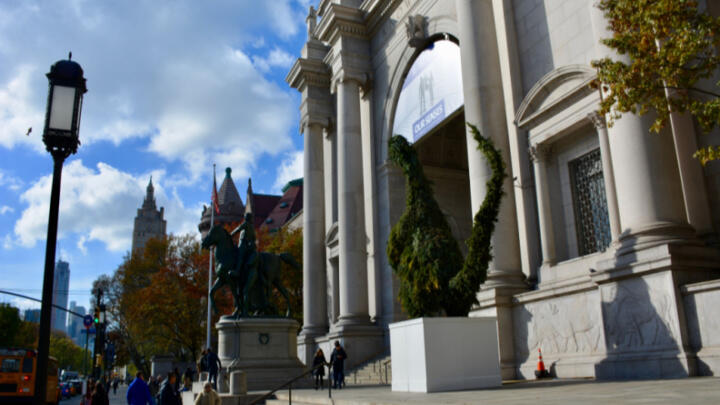 Awe-inspiring History
Nothing fascinates kids quite like the ancient behemoths that used to walk our planet. So why not tickle their curiosity with a trip to the American Museum of Natural History? Over 5 million history fanatics visit every year, so do yourself a favor and let your kids join them!
They'll gawp at the 94-foot whale, the 563-carat Star of India sapphire, and the 2000-year-old giant Sequoia tree. But there's plenty more to see too. In the Earth and Space halls, they'll get up close and personal with meteorites while they learn about space exploration. Or head to the Human and Culture halls to help them learn about humankind's origins, and how we spread out across multiple continents way back when. Easily one of the best school trip attractions in New York, as it covers such a massive length of history and species!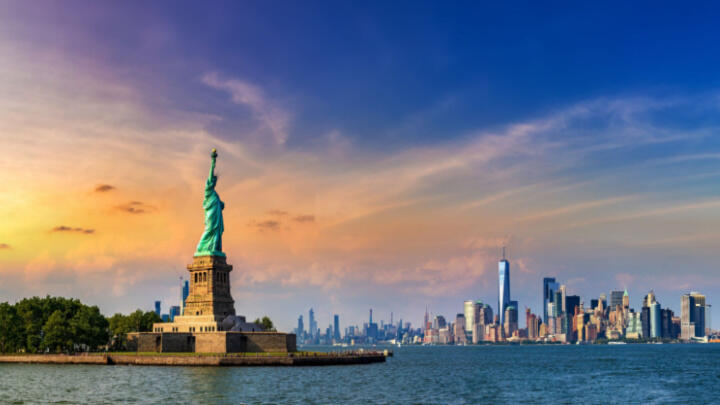 Lady Liberty
Another of New York's most prominent landmarks, and arguably its most famous, is the Statue of Liberty. So why not take your learning clan across to Ellis Island by ferry and explore the beauty up close? 
Stoll around the Statue of Liberty National Monument and let them take some quick social snaps from ground level. Then, enter the statue itself and learn all about its history - from its construction to its meaning, and where it came from. There are a wealth of interactive exhibits and artifacts for them to enjoy up close, such as a copper model of the lady's face. Then, if you have time, take them to the Ellis Island Immigration Museum to learn about how immigrants helped make New York the city is today. After all that, hop on the ferry back to the mainland and pat yourself on the back for an amazing day out they won't soon forget!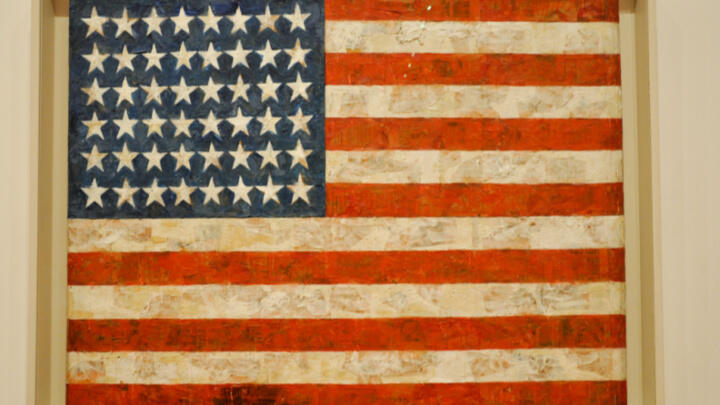 MoMA Lisa
The art teachers out there might want to show your students how contemporary artists get it done. If so, take your class to the Museum of Modern Art, or MoMA. It houses one of the best collections of modern art on the planet, including some instantly recognizable pieces. 
Van Gogh's Starry Night and Warhol's Campbell Soup Cans are arguably the highlights, but there are many more pieces by world-renowned modern artists too. Monet, Gauguin, Seurat, and Cézanne are just some of the many artists celebrated at this magnificent museum. If you're taking your art class on a school trip to New York, this is one of the attractions that should be on top of your list!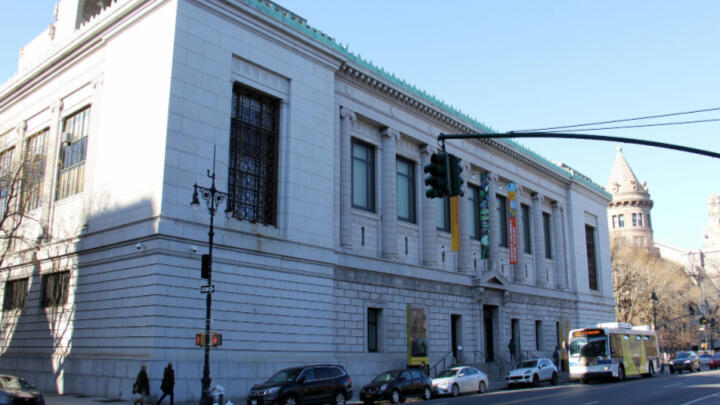 Image courtesy of Ark Neyman/Shutterstock 
City History
Of course, with all the learning and history available in New York, you may want your class to learn more about the city itself. If so, head to the New York Historical Society Museum & Library, and learn more about this crazy city we call the Big Apple.
They'll explore artifacts from throughout the city's history, from 16th-century arrows to 3000-year-old-toys. It's a quirky and disparate collection, for sure, but that's just what New York deserves! 
Besides all the older historical items, they'll find exhibits dedicated to pop culture, NYC's links to celebrity and cinema, and in the Center for Women's History, how important a role women played in the New York we know and love today. New York has a fascinating history, and you'll find it all here and more!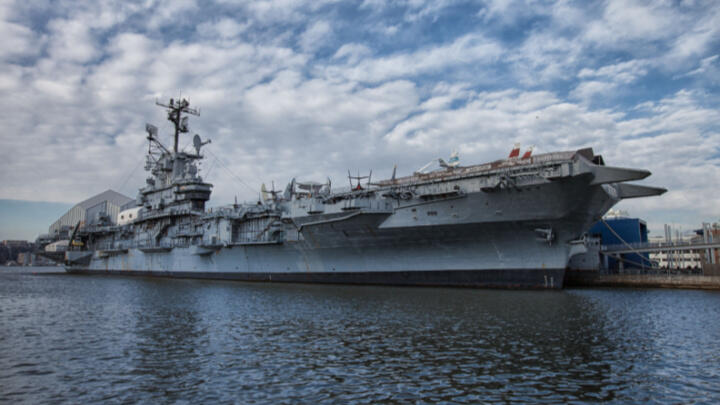 War on the Water
And finally, we'll end our list of the best school trip attractions in New York with a floating paradise of information. That's because our final recommendation, the Intrepid Sea, Air, and Space Museum and Space Shuttle, is uniquely housed on an old aircraft carrier!
The Intrepid was a WWII vessel that survived torpedo strikes and kamikaze attacks, and now, you can explore the history of America's maritime warfare over its massive 150,000 square feet. Your kids will get up close with 28 aircraft and helicopters from throughout the 20th century, the space shuttle Enterprise, and a submarine called a Growler. Don't ask. 
And those are our recommendations for school trip attractions in New York! Wherever you take them, we hope they have fun.