The Big Apple is one of the most visited cities on the planet. On average, over 30 million people visit New York every year. That's...a lot of people. How many people do you know, like twelve? Times that by a gazillion, and you're only scratching the surface - probably. Math is hard. So the big question is, why do so many people flock to New York's shores every year? It probably helps that it's one of cinema's most photographed cities, with nearly half of the biggest blockbusters ever taking place - at least in part - in the Big Apple.
The other reason is that there is so much to do and see there; a skyline full of literal iconography that you can visit, the 24-hour nightlife, the shopping, the restaurant scene. New York has it all. It's no wonder then, that so many people spend their weekends in New York. But with so much on offer, planning is vital. That's why we've curated this itinerary just for you. So fetch your best traveling hat, dust off those walking boots, and go grab a coffee. Here's our guide to weekends in New York!
Saturday
Morning
You'll need some energy to power your day, so kick things off at Andrews Coffee Shop - your classic, all-American diner. But this isn't just any old breakfast experience, as many consider Andrews the best in the city! Pancakes, waffles, french toast, eggs, the list goes on.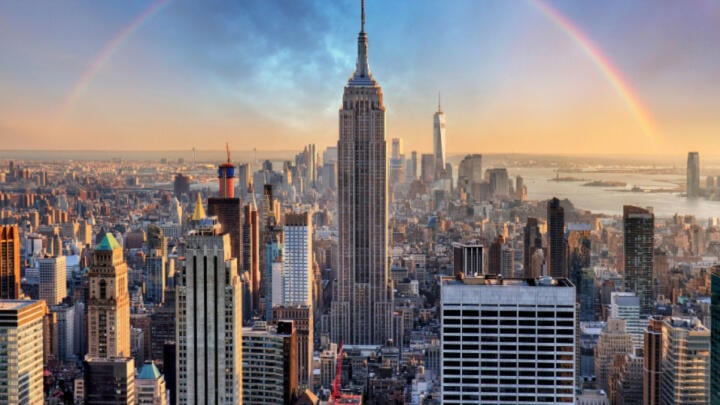 Then, when you're fueled up, let's get the big guns out of the way. First, we'll hit up the world-famous Empire State Building, which boasts the best views in the city from the top. But beyond viewing New York from 102 floors up, you can also explore 12 galleries that explain the history of the building, as well as the building's very own art gallery!
Noon
From there, it's time to get some lunch. You're spoiled for choice here, but we'd recommend Upland, a charming brasserie that offers a delightful fusion of Italian dishes with a Californian twist. They have sandwiches, pizza, pasta, and many more on offer, and why not pair your meal with a nice glass of wine? You're on vacation, after all.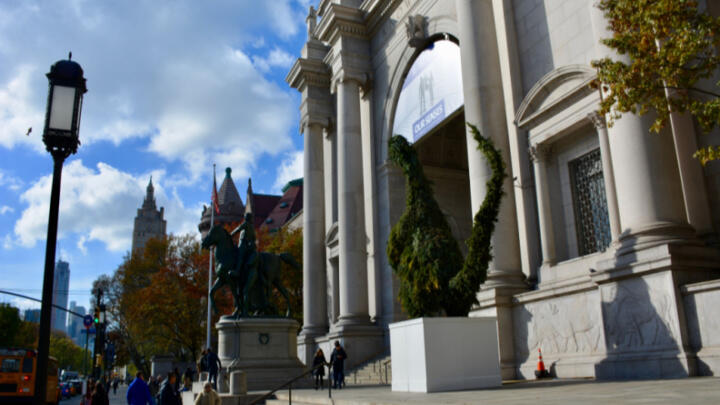 Next, head to Central Park for a wander around one of the world's most famous green spaces. Then, when you've explored enough (and burnt off some calories to boot), head to the nearby American Museum of Natural History. You can spend hours looking at ancient fossils, life-sized models, and learn all about the history of Earth. A little culture never hurt anyone, right? 
Night
Next, as afternoon turns to evening and the city's neon lights take hold, fill your bucket list quota in one fell swoop with a trip on The RIDE. This bus slash viewing platform has you sitting in stadium-like seats as two hilarious guides give you insight into NYC's biggest sights and sounds. You'll pass Times Square, the Chrysler Building, Grand Central, and Carnegie Hall, to name but a few, learn about their history, and get a front-row seat to New York's quirky nightlife to boot!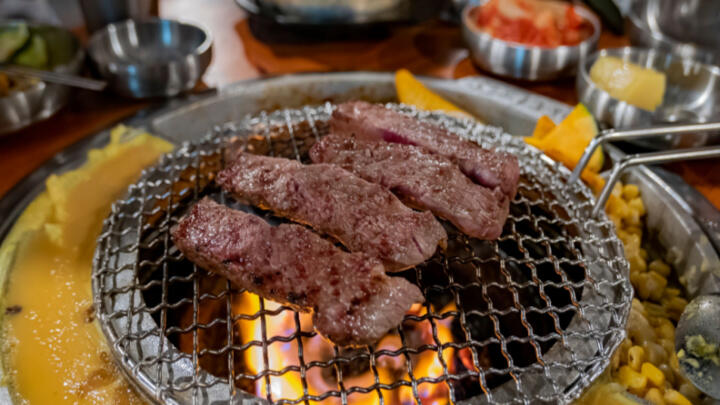 Then, grab a spot of dinner at COTE Korean Steakhouse, which offers some of the best slabs of meat in the city. Then, if you fancy it, check out the local watering holes. Attaboy down in SoHo offers a cozy atmosphere and delicious cocktails in a tucked-away location. Or, if you're looking for some amber relief, try The Dead Rabbit near Battery Park. This delightful taproom has a whole host of craft beers on offer, as well as other liquid delights should they take your fancy. Now, get some rest and prep your body for another day of fun!
Sunday
Morning
Big day ahead of us, so start smart with a late breakfast at Trinity Place on Broadway. This converted bank vault makes for quite the unique dining experience, and you can pick up a breakfast flatbread to fill you up for the trip ahead.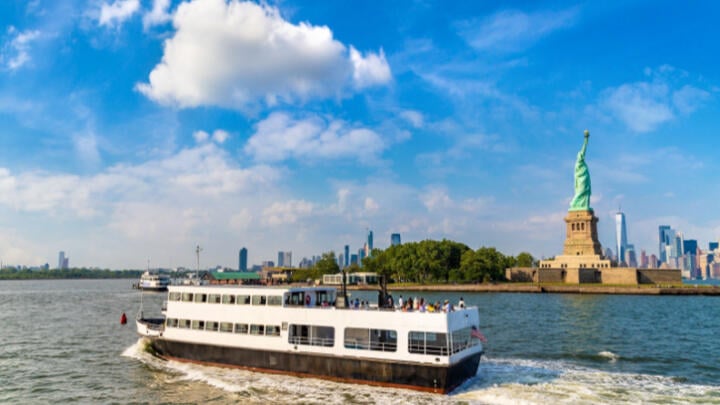 And what trip is that? Well, you might be wondering why we're starting the day so close to the coast? That's because there's one very important NYC landmark we haven't checked off yet. We're talking about the Statue of Liberty, or "Lady Liberty" to her friends. To get there, you'll need to board a ferry across the water. Then, once you're there, you can tour Ellis Island, get up close and personal with the old gal, and learn all about her history and how she came to be. Then, when you're all statued out, hop back on the ferry back to the mainland. 
Noon
Lunchtime! Head over the Brooklyn Bridge to NYC's swanky suburb, and grab a panini at Pisillo Italian Panini. They have tons of variants to try no matter your taste, each named after an area of Italy. Try the Milano, trust us.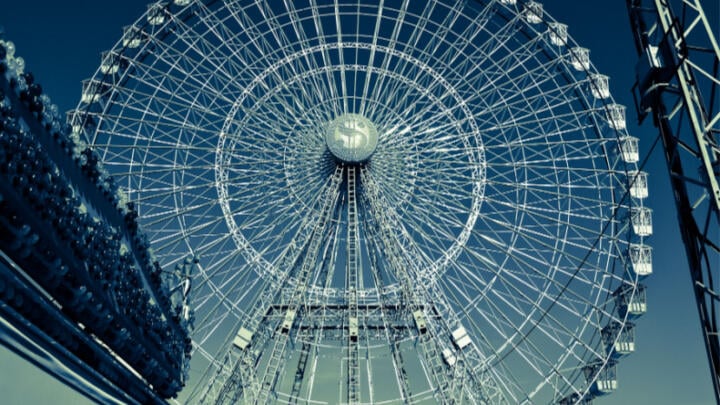 Then, if the weather is good, go check out Coney Island and hop on some of the rides at Luna Park. Just a stone's throw from central Brooklyn, it's a great way to get a bit of beach time on your city vacation. 
Or, if the weather isn't good, go check out Brooklyn Museum and the nearby Botanical Gardens. The museum boasts a massive collection of artifacts from al over the world, including ancient Egypt, Africa, and Europe. The gardens provide you with 50+ acres of exotic plants and indoor greenhouses to wander. 
Night
Time for a final meal and a tour of Brooklyn's brilliant nightlife! We recommend dining at Vinegar Hill House. The name might not sound appetizing, but once you flick through its brilliant New American menu, you'll be set. The pork chop with cheddar jalapeno grits might just be the best thing you've sampled all year.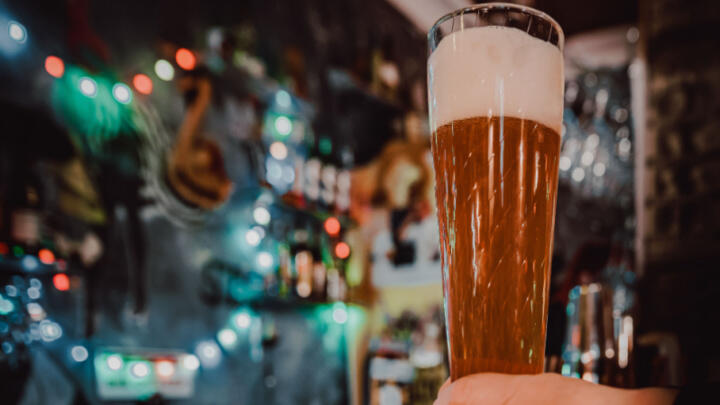 And now, to end this merry adventure, it's time to explore Brooklyn's bar scene. Want to put a spring in your step and end your vacation on a yee-haw high? Check out Skinny Dennis - a honky-tonk saloon with a burgeoning beer menu backed by live country music. Or, if cocktails are your things, you're spoiled for choice! We'd recommend Sweet Polly or Clover Club to sate your mixology needs. 
And, sadly, that's the end of our guide to weekends in New York! There's so much more to see and do; you'll just have to catch it all next time.