Tips for preparing for your Christmas trip to New York
It'll be around 40 degrees or lower, so make sure you pack warm clothes and a jacket.
 
If you plan to make the most of the Christmas markets or take a walking tour, wear a pair of shoes that will be kind to your feet – stilettos need not apply.
 
If you're planning on loading up on artisanal gifts, make sure you take a bag to ensure you're an eco-conscious traveler.
 
There are a number of camera-catching moments during the holiday season in New York, so don't forget to bring your camera!
 
If you choose to be dazzled by the high kicks and the glamor of New York's Christmas shows, polish your dress shoes and iron your shirt.
 
Ice-skating at the Rockefeller Center is perhaps the city's most famous seasonal spot. The lines can drag on for hours, so reserve your ice time at Bryant Parks winter village.
 
Bring your Christmas wish list – you never know when you might bump into Santa. If you're scared of not bumping into Santa, visit Macy's Santaland to see the big guy himself.
 
If you only have a few days in New York it can be overwhelming when thinking about what to see and do. Plan your trip and experience the top attractions – The New York Pass can help you decide which attractions to explore.
Our favorite Christmas attractions in New York 
Holiday shopping in Bryant Park
The holiday shops at Bryant Park are on pretty much everyone's list of must-do holiday experiences in the city. Inspired by open-air European Crafts fairs, the market features vendors from literally all around the world. The little kiosks offer the same kind of choice as full-sized shops and feature goods ranging from African baskets to one-of-a-kind jewelry handcrafted in Brooklyn.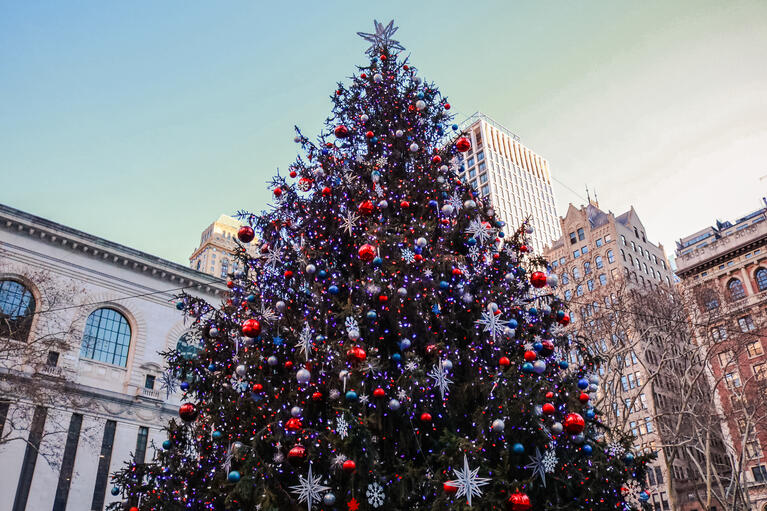 Columbus Circle Holiday Market
With its festive, candy-striped booths, the Columbus Circle Market is visually one of the most appealing holiday markets. Located right across from the Time Warner Center and nestled into the entrance to Central Park, it's also in an ideal location, easily accessed by public transportation. Browse jewelry, home goods, crafts, and food to find something for just about everyone on your list.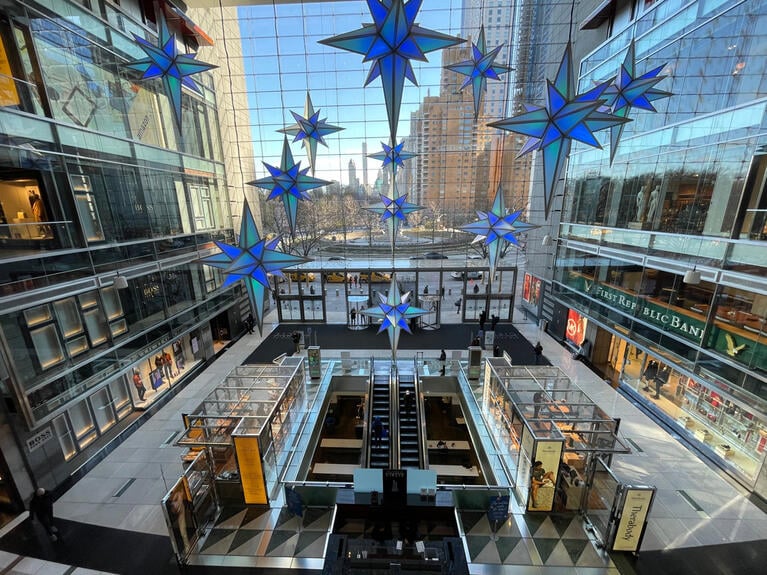 There's no better way to get into the holiday spirit than by taking a guided tour of New York's best traditional markets. Learn about the city's Christmas traditions. Take in the holiday lights. Wander around movie locations of your favorite festive movies. You'll also have the opportunity to browse artisanal goods, local art and winter attire stalls while enjoying traditional foods and indulgent desserts. With your New York Pass, you'll be able to enjoy this tour without paying more than the pass price. Journey down Fifth Avenue to see the department stores lit up before hitting up markets from Bryant Park's Winter Village where you can also use your pass to get in a spot of ice skating.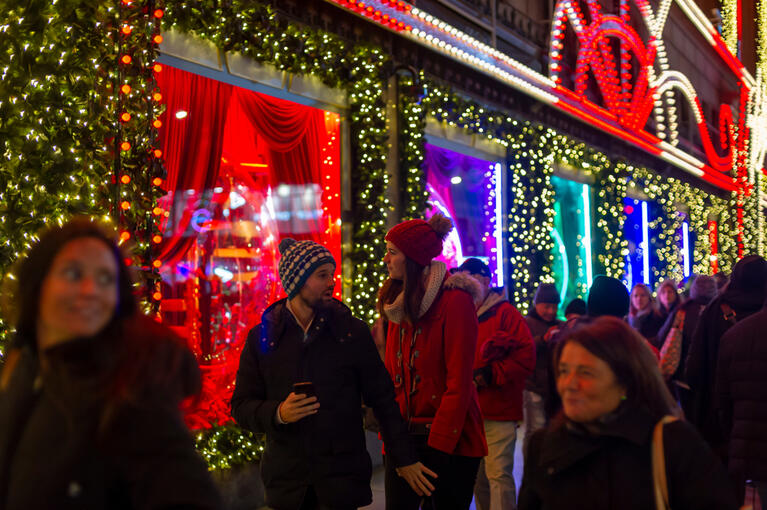 For more things to do in New York, check out what attractions you can get with The New York Pass: you'll pay nothing but the pass price.