2 Days In New York
Planning on spending two days in New York City, but not sure what to do? We've put together the perfect New York itinerary to help you with your trip planning. You'll get a real feel for the city, from cruises and tours to museums and the famous skyline.
This itinerary will not only save you time, it'll also save you money on your two days in New York. To make sure this itinerary works for you, we've included both walking and public transportation options to ensure you don't miss any of NYC's highlights.
This 2-day New York itinerary includes…


 
Big Bus Hop on Hop off: 1-Day Classic Ticket
Empire State Building Observatory
Whitney Museum of American art
If you're planning on spending more days in NYC or you're taking a whistle-stop one-day trip, we've also put together a 1 day in New York, a 3 day in New York, a weekend in New York, and a full week in New York itinerary. 
DAY 1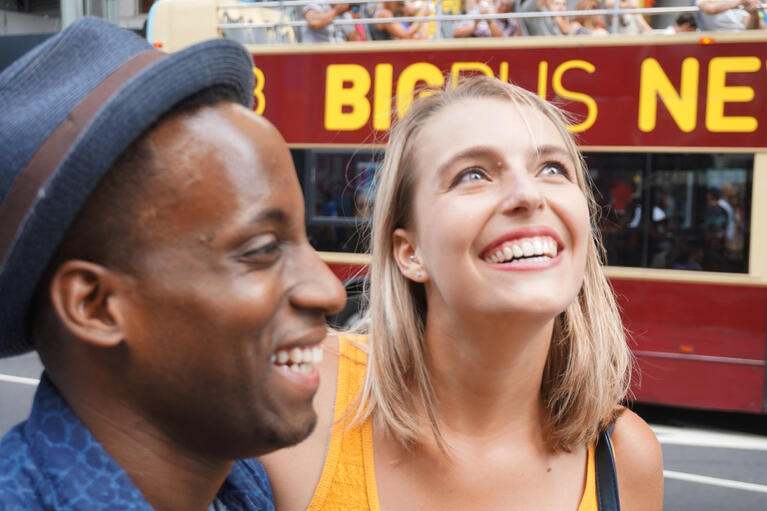 Hop on and hop off this double-decker bus sightseeing tour to explore most of the city! You'll be guided through New York's sights and sounds with the help of an informative narrator. You won't miss a thing!  
A few of the top sites you'll see include the Empire State Building, Brooklyn Bridge, Wall Street, Madison Square Garden, and many more.
You'll get an excellent overview of the city's historical sites and landmarks while you hop on or off at any of the stops, making it an ideal option for you if you like a bit of flexibility.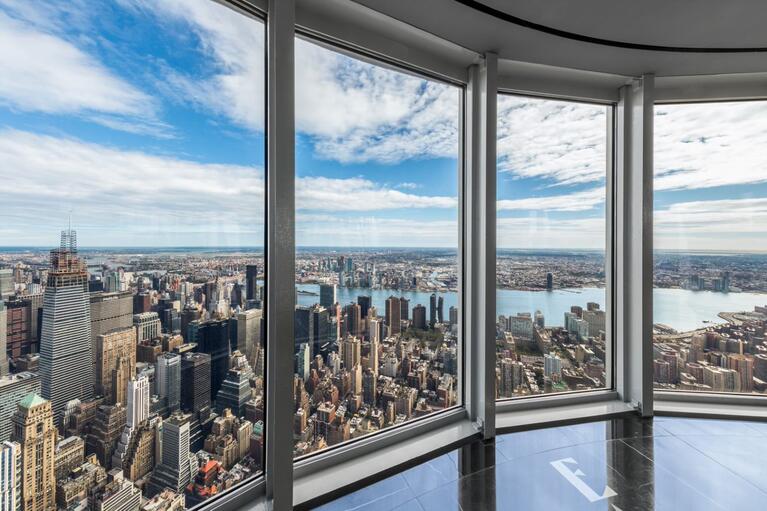 After seeing the Empire State building from the top of a bus, you'll be eager to ride the elevator to the 86th floor and explore one of the most iconic buildings in all of New York. You'll get the chance to snap plenty of Instagram-worthy pics 381 meters in the air, so don't forget your camera!
Aside from its spectacular views, the Empire State Building has a lot of historical significance. Its art deco décor is an appealing feature for architecture enthusiasts. Check out the 24-karat gold, aluminum leaf mural on the ceiling! 
We recommend you reserve at least two hours for this attraction. Keep in mind that elevator lines will add to your overall time spent at the attraction but you won't regret it! 
Read all of our tips for visiting the Empire State Building before you go to make the most of your visit.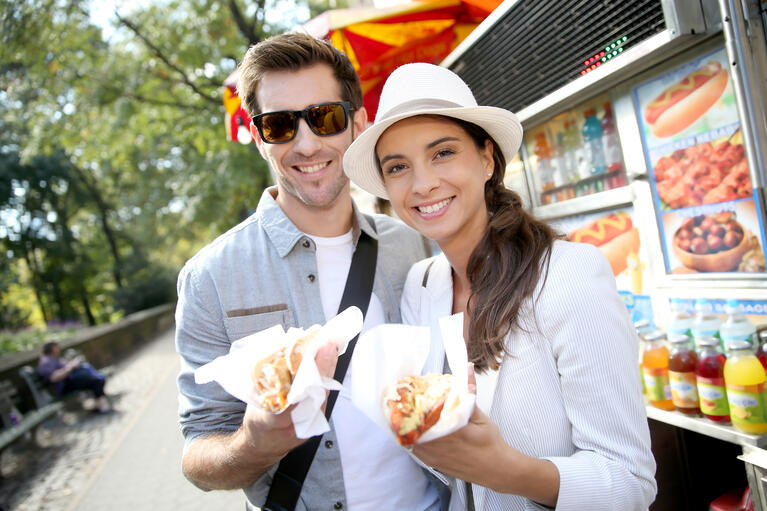 Work up an appetite? Experience New York's diverse culture by tasting a vast array of cuisines on The Food on Foot Walking Tour. A knowledgeable guide will lead you through the NYC neighborhoods, highlighting the best restaurants and food stops to explore.
You won't be left hungry as there are several different tours available. So don't worry, there'll be a tour that caters to everyone's food desires. If you do plan on heading out for a lunchtime bite, the Midtown Mix tour might be the right option for you as it'll give you the chance to try multiple cuisines . 
Take a bite out of New York's streets.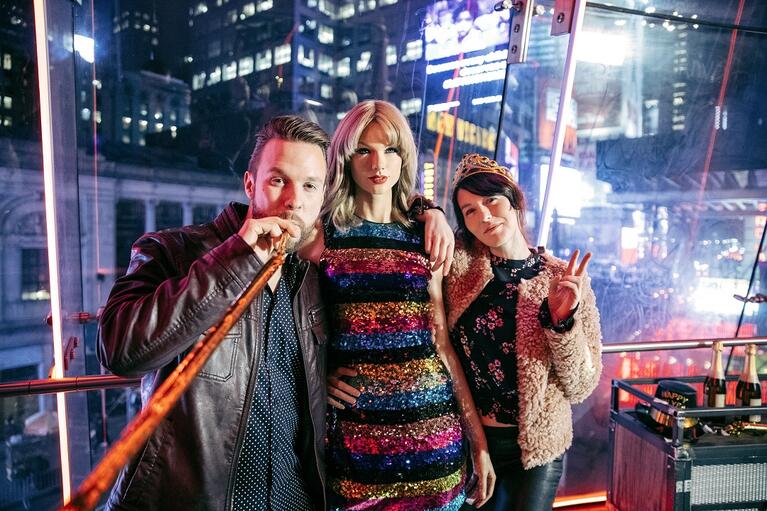 If you have time for one last stop…
Make your day memorable with some iconic faces! Sip tea with the Royal Family, start an election with Joe Biden, save the world with Spiderman, or get a rare selfie with both Angelina Jolie and Brad Pitt. If none of these take your fancy, there are plenty more celebrities and experiences you'll love!
Madame Tussauds is one of the top attractions in New York, combining both celeb-spotting opportunities and interactive experiences. These include: Suit Up with the Marvel Superheroes, Sit in the Oval Office, Join the Ghostbusters, Be a Tonight Show Guest, Star on Broadway, Face Off with King Kong, Walk the Runway. 
Make your friends jealous with a photo of you kissing your favorite celebrity. 
DAY 2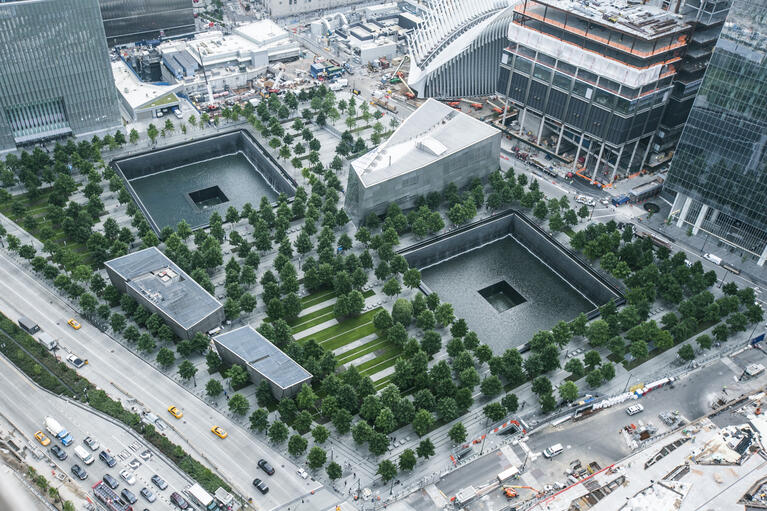 Starting the day at the 9/11 Memorial and Museum is an opportunity to avoid the crowds and pay your respects in silence. The 9/11 Memorial and Museum honors nearly 3,000 victims of these attacks and all those who risked their lives to save others. 
Located in the footprint of the Twin Towers, the Memorial's twin reflecting pools are a must-see. With two enormous pools and trees surrounding them, it's a very moving place. A feeling of sadness is especially prevalent in the dark. 
Both North Pool and South Pool were constructed on the same spots as the twin towers, creating a place of solemn reflection and remembrance.These pools are each nearly an acre in size and feature the largest manmade waterfalls in North America. The names of every person who died in the 2001 and 1993 attacks are inscribed into the bronze panels edging the pools. 
It's a place of deep emotion and great beauty.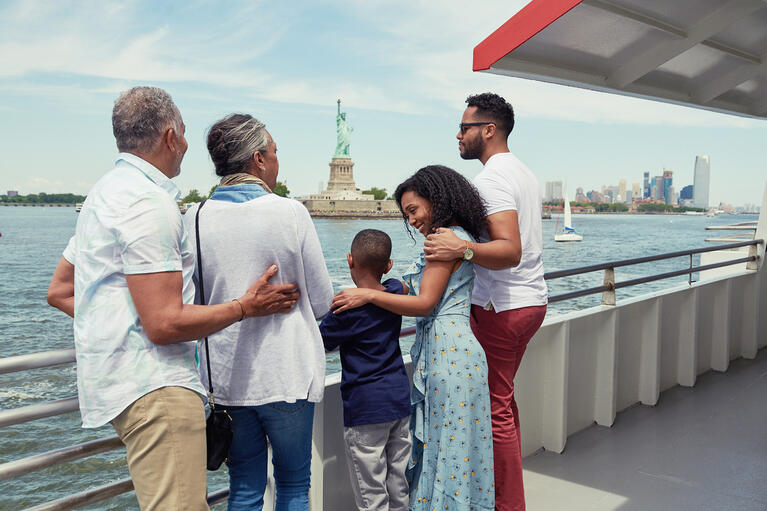 All aboard the big yellow boat! From Downtown New York City, it's the fastest way to see Lady Liberty! 
You'll see New York's skyline from all angles while zooming across the seas to the Statue of Liberty. You'll experience the magic of Lady Liberty in all her glory in just 45 minutes. Millions of tourists visit her monument every day as it serves as a symbol of hope for all who are fortunate to see its magnificence.
Feel the wind blow through your hair as you hear some of New York's most recognizable sights described in a brilliant guided narration. When you reach the majestic Lady Liberty, the boat will slow down for you to capture some memorable snaps while you get a detailed description of its history and significance. 
No trip to New York City is complete without visiting the famous landmark, and the cruise is the best way to get up close and personal. You can't beat the view from the water. But expect a new hair-do by the end of the super fast cruise!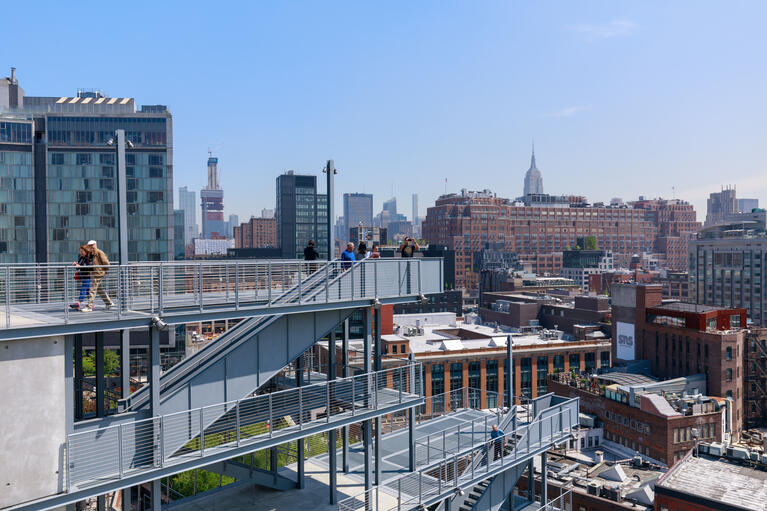 Do you have an eye for art? The artistic genius in you will love The Whitney Museum of American Art. The Museum is home to modern and contemporary art of the United States, storing artwork from living artists and notorious favorites.
Lose yourself in the abstract strokes of O'Keeffe's Music Pink and Blue No.2 (1918) piece. This is one of the many iconic artworks to explore from Whitney's collection. You'll be amazed by the collection which holds over 25,000 works, created by more than 3,700 American artists during the twentieth and twenty-first centuries. 
You'll get the chance to get up close and personal with upcoming artists, especially if you attend one of their exhibitions. The exhibitions often focus on socio-political and economic themes. The Museum's flagship exhibition is the Biennial, which has been surveyed as the country's leading recent developments in American art. 
Name the artist before anyone else can! 
 
Stop #4:

Edge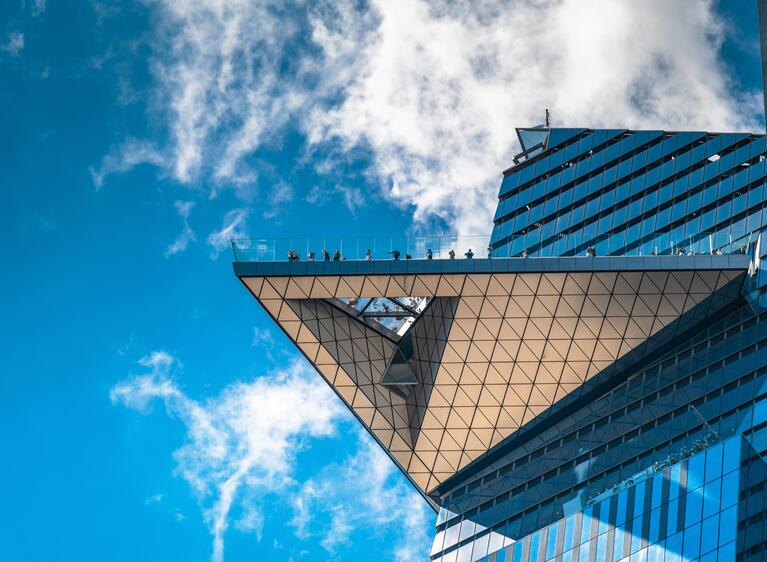 If you have time for one last stop…
Take in the city views from the angled glass walls while sipping champagne in the sky to top off the perfect two-day trip. 
You'll have perfect unobstructed 360-degree views of the sunset from the 100th floor. The 360-degree view includes the glass floor, where you can see the streets illuminated by the sun from beneath your feet.
Not only will you be thrilled by the panoramic view, but also the design of the building. You'll question the safety of the dramatic observation deck that extends out of the building. It's a masterpiece of architecture. 
End your day on the Edge of New York City. It's a sky-high experience!
There are endless things to see and do in the Big Apple. From unparalleled viewing platforms to unique dining spots and entertainment options, it's nearly impossible to take it all in in just one visit. Whatever you choose to do, you won't be disappointed; rather, you'll struggle to fit it all in. Make the best out of your travel experience with this helpful itinerary. If you'd like to know more, connect with us on Instagram and Facebook.